Gunmetal Gatsby with Double Dyed Birdseye Maple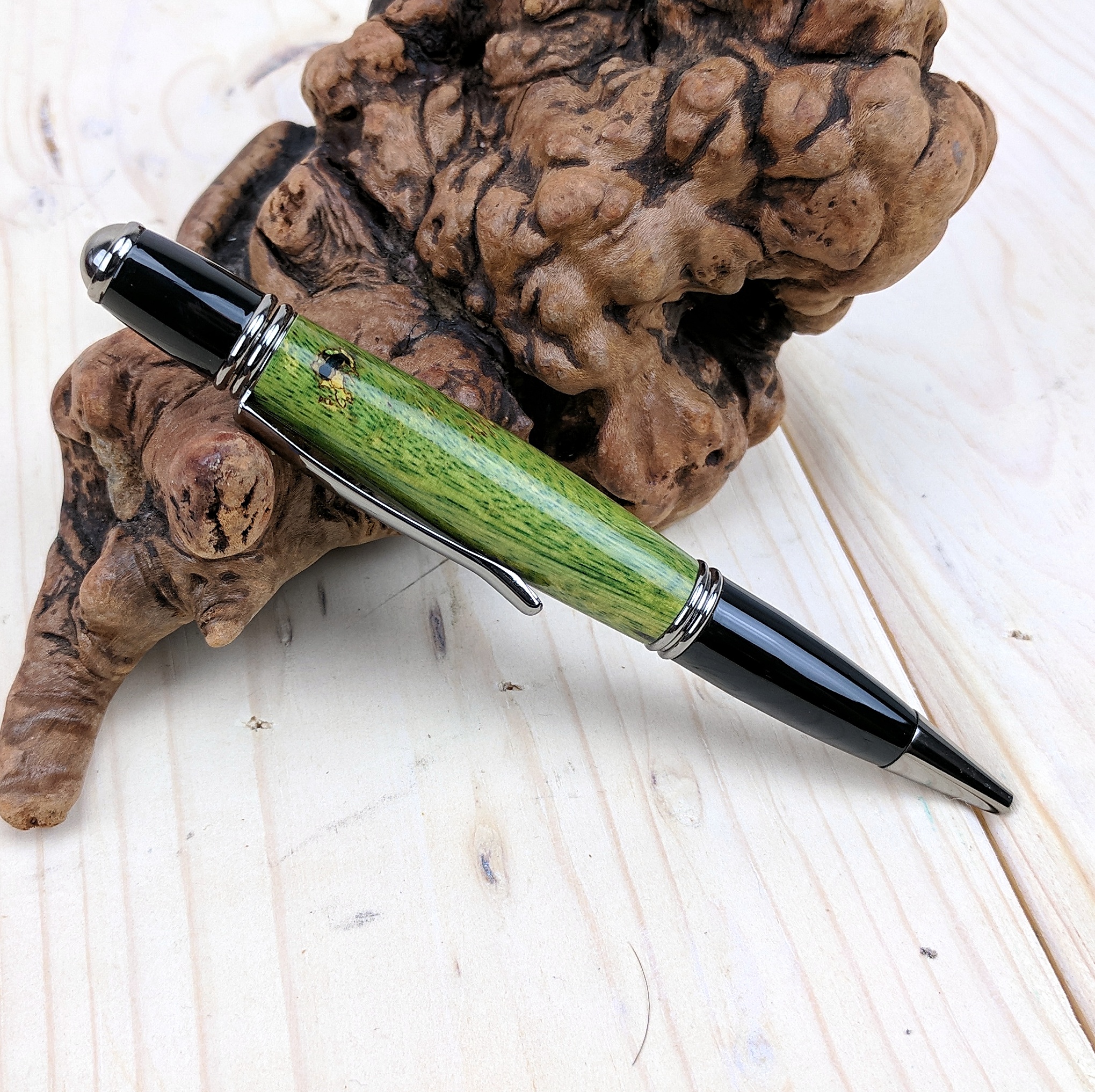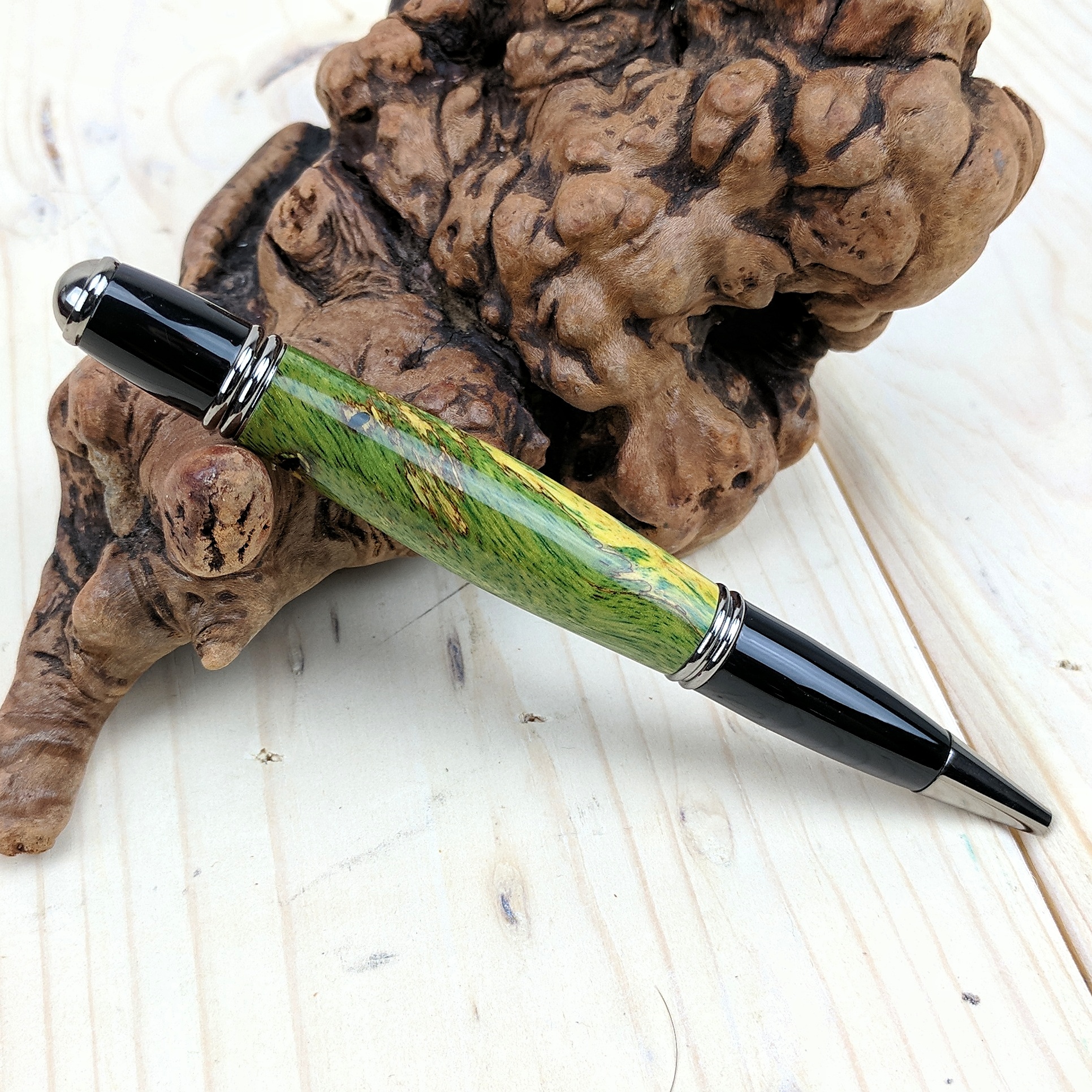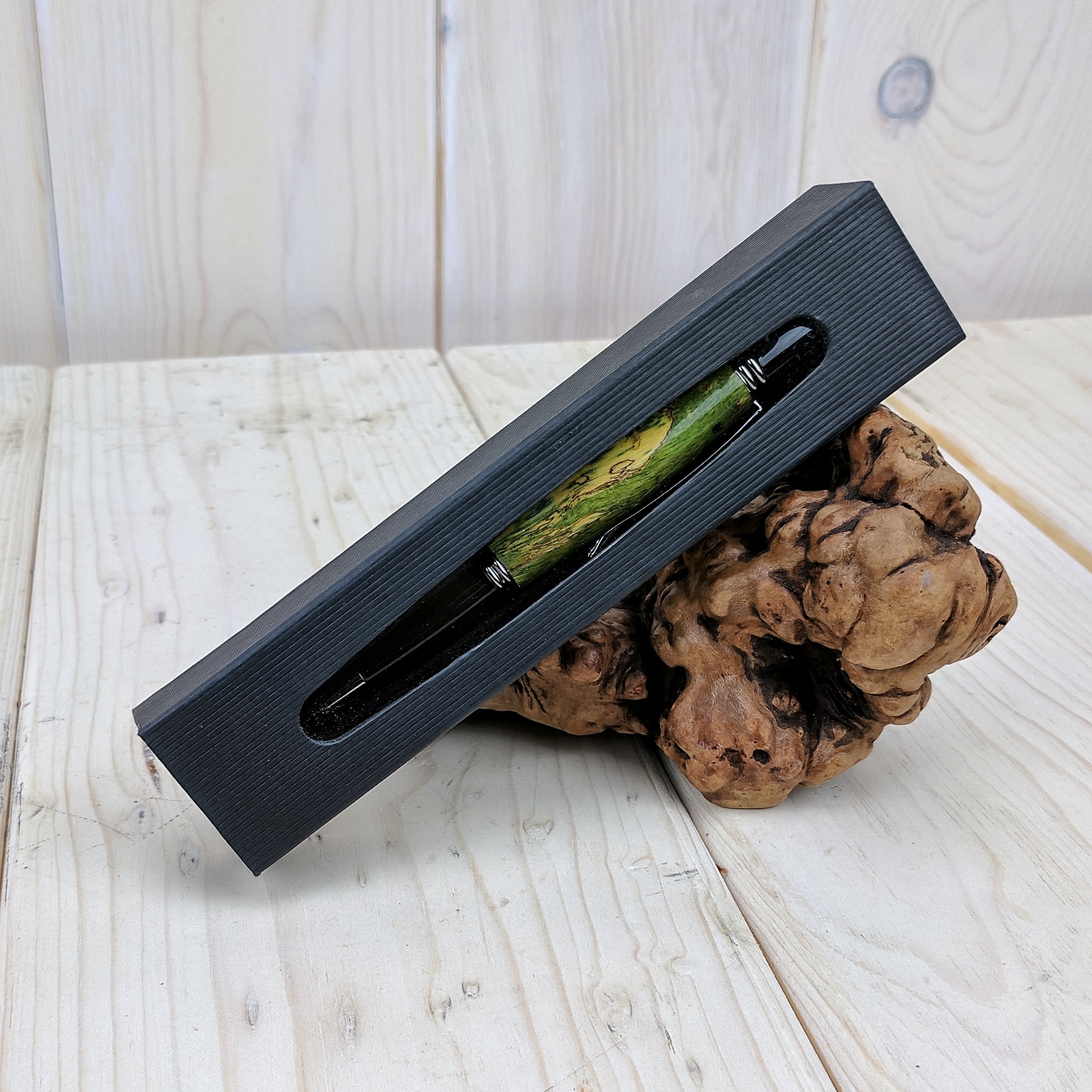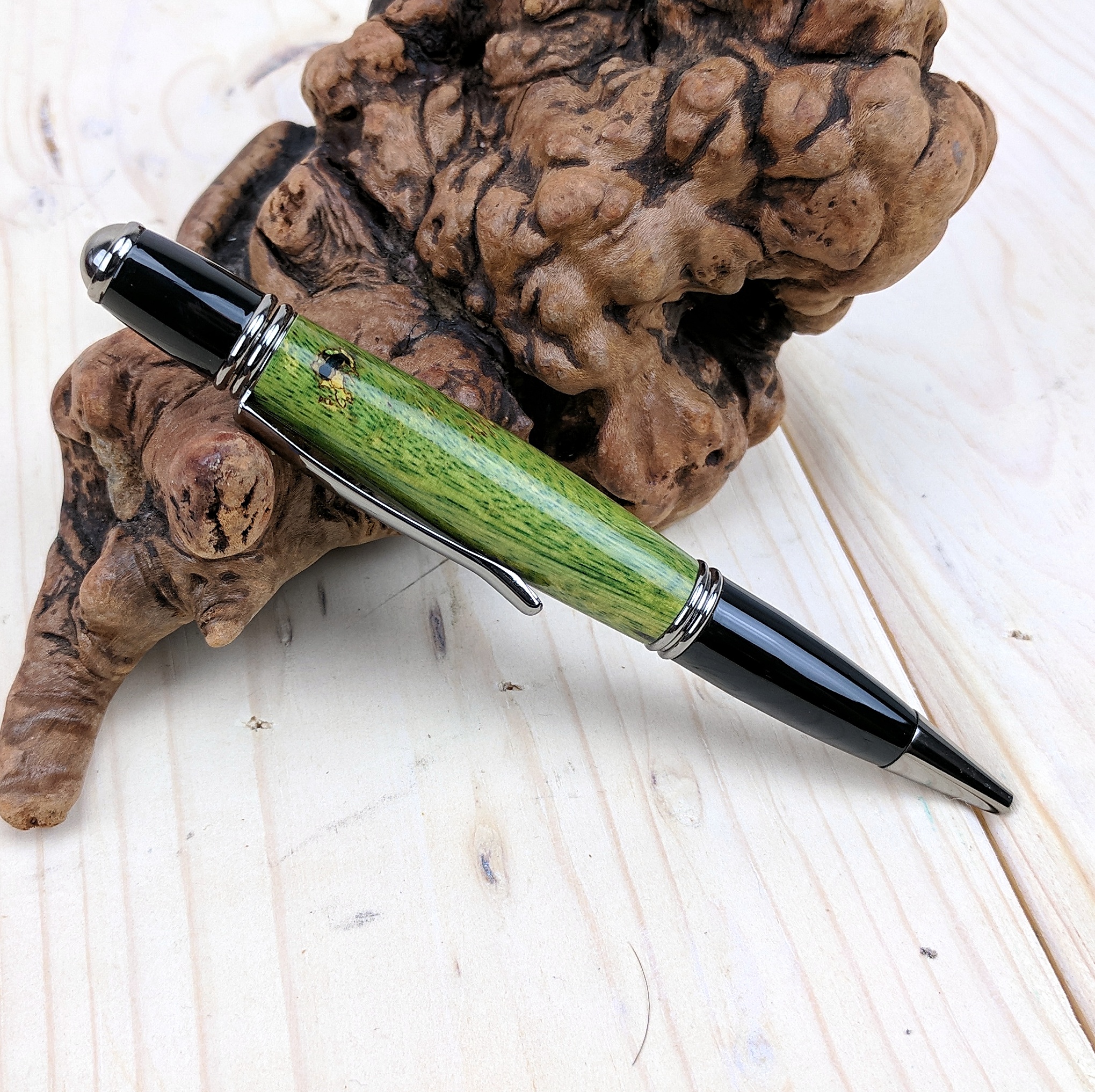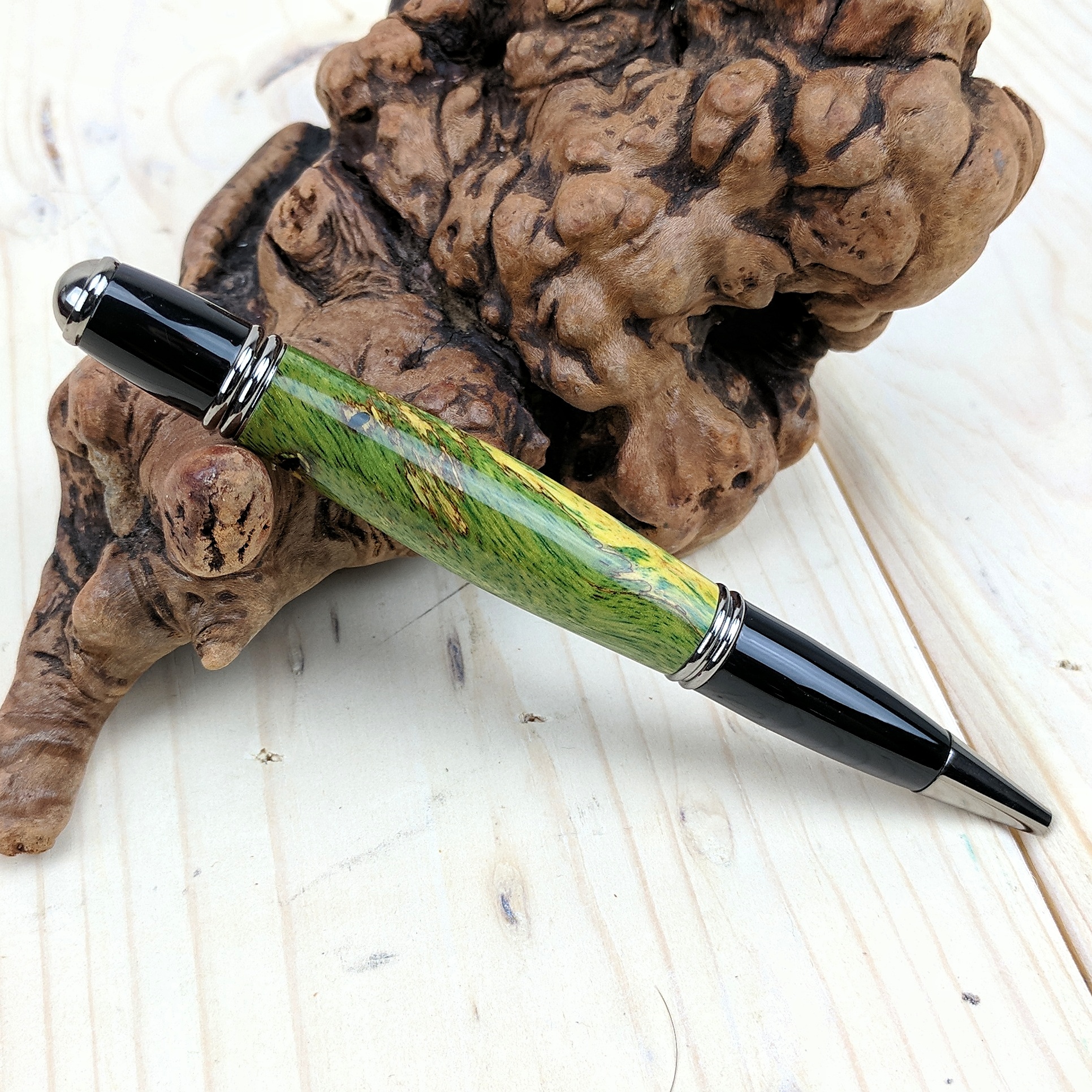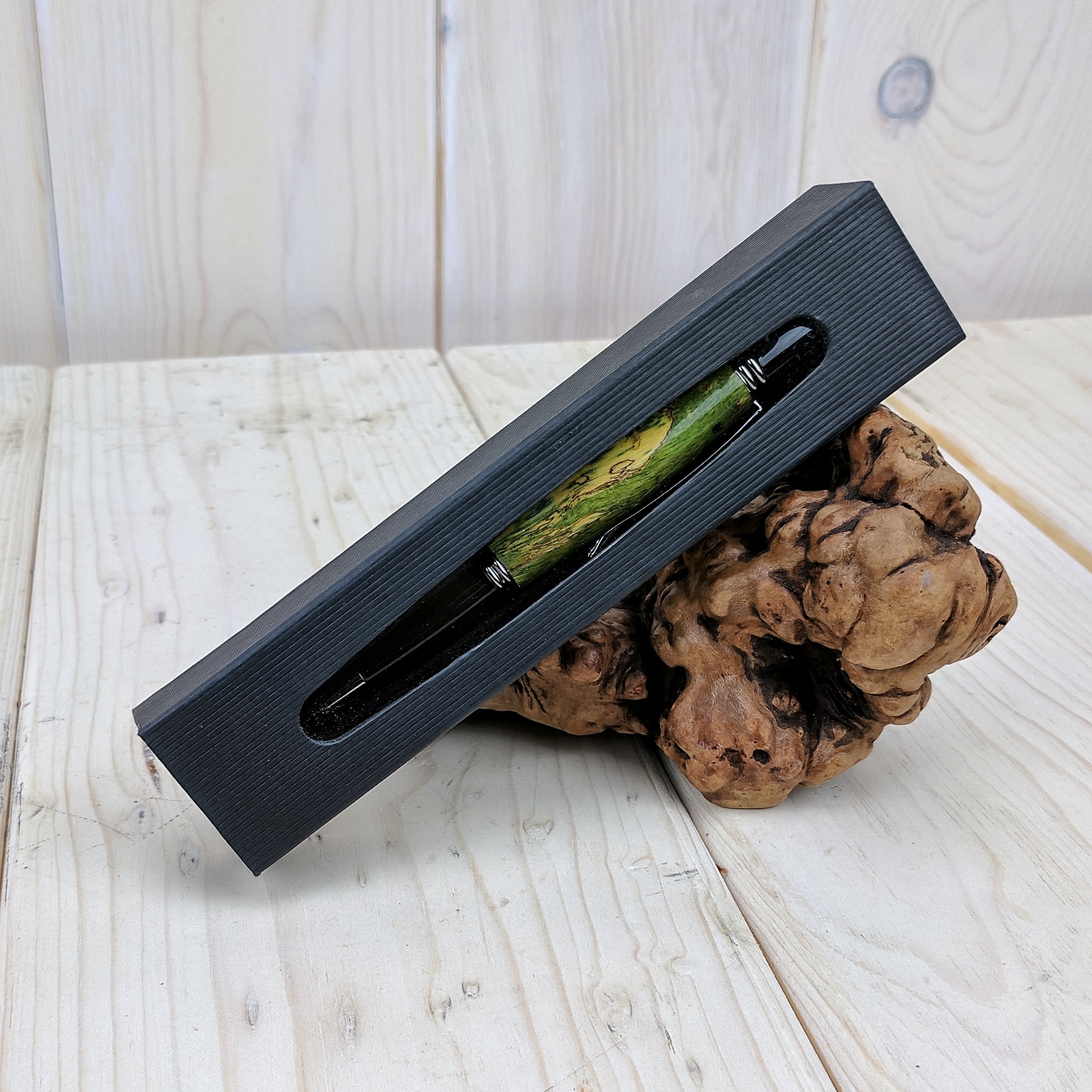 Gunmetal Gatsby with Double Dyed Birdseye Maple
The barrel of the pen is hand turned and sculpted out of a blank I double dyed, green and yellow, spalted birdseye maple which gives this pen a very unique look! The wood is finished with a clear CA finish which is the ultimate finish in durability giving it a flawless, glass like finish! The metal components have a durable gun metal finish.
Unlike commercially produced wooden pens, I hand-turned this on a lathe then shaped, sanded, polished, finished and waxed it. The pen is equipped with extremely durable, long-lasting components and a finish that will last a lifetime of use.
This pen will ship gift ready in the protective box shown.