Gunmetal Vertex - Green Curly Maple Fountain Pen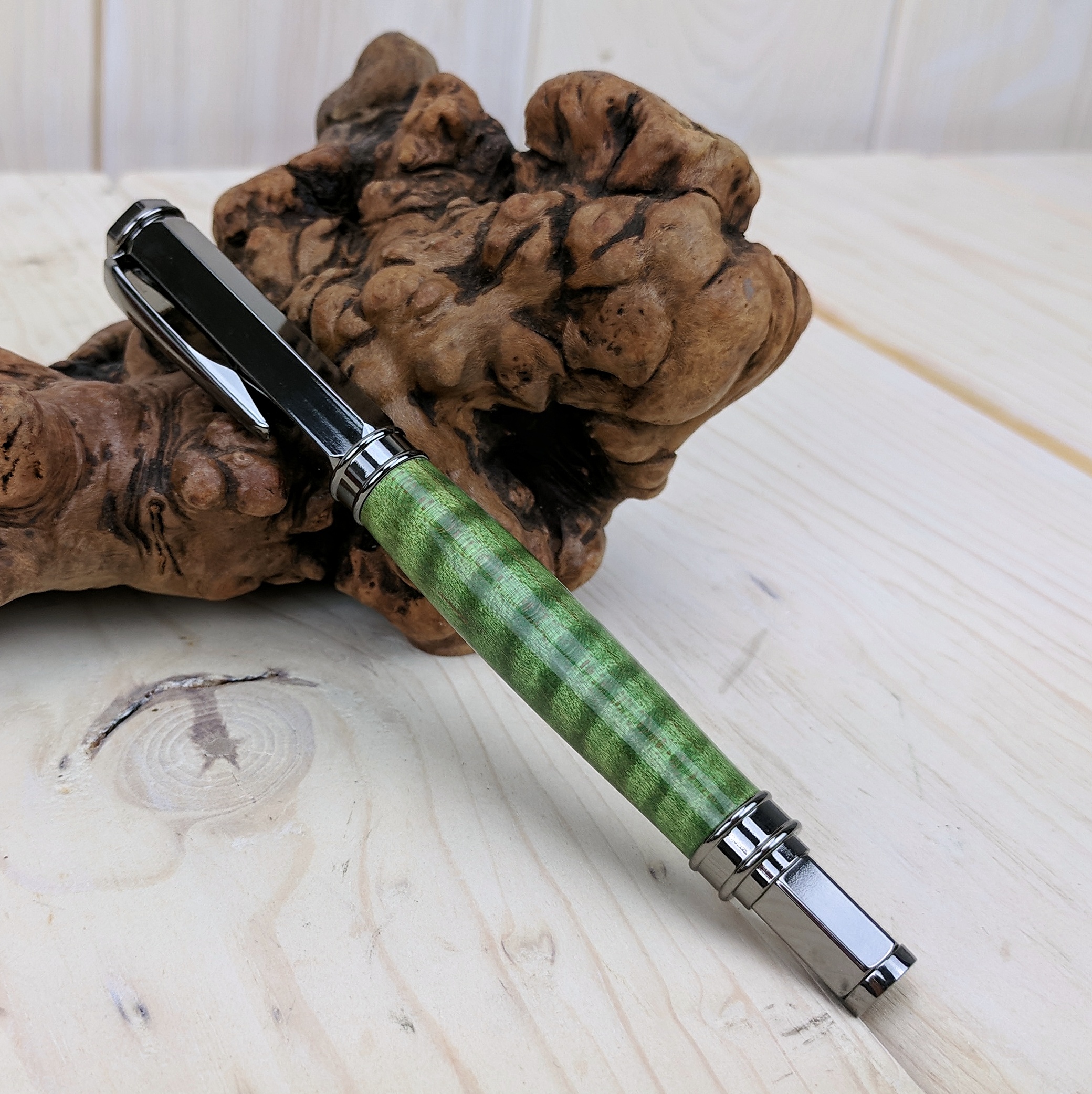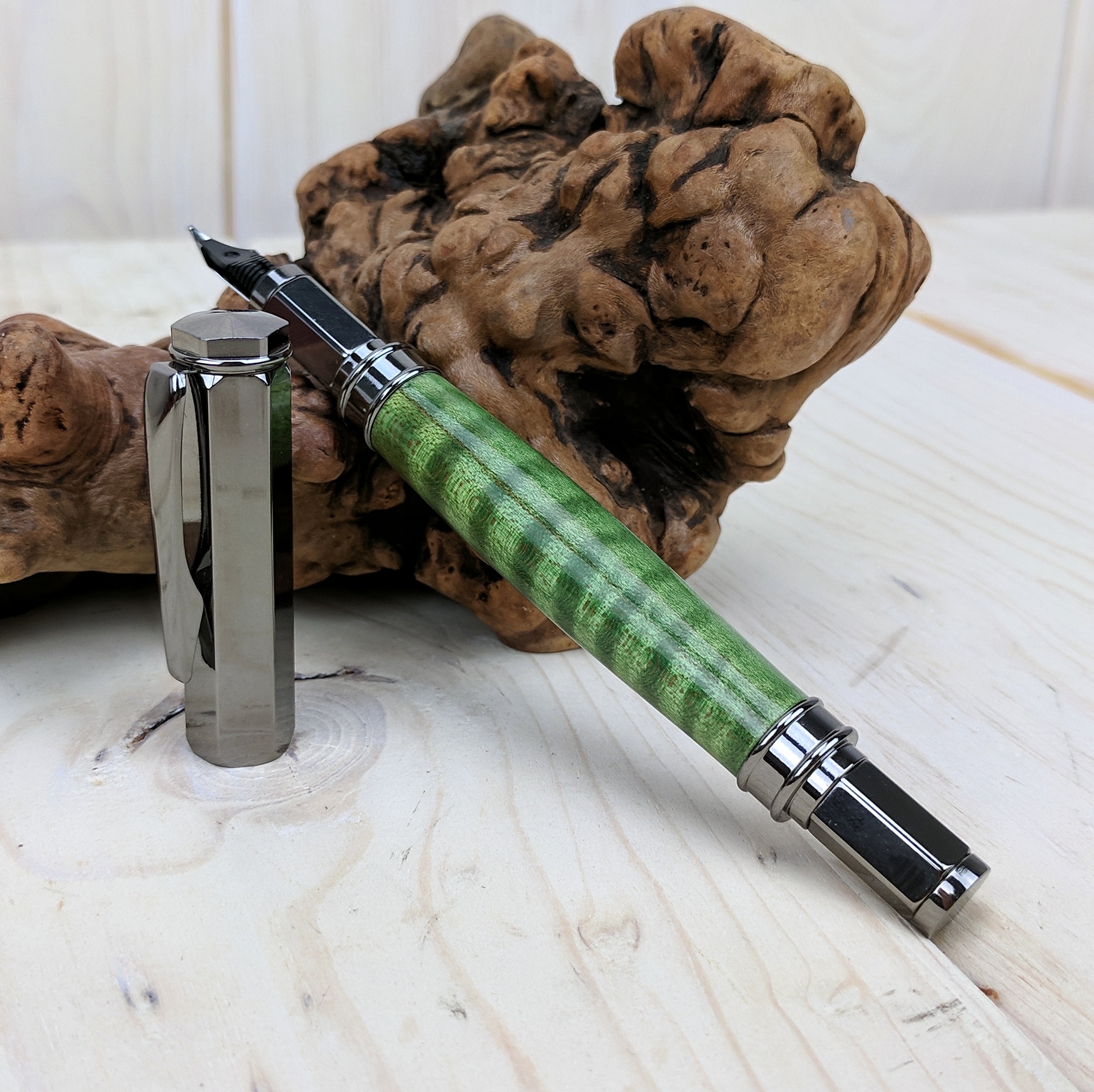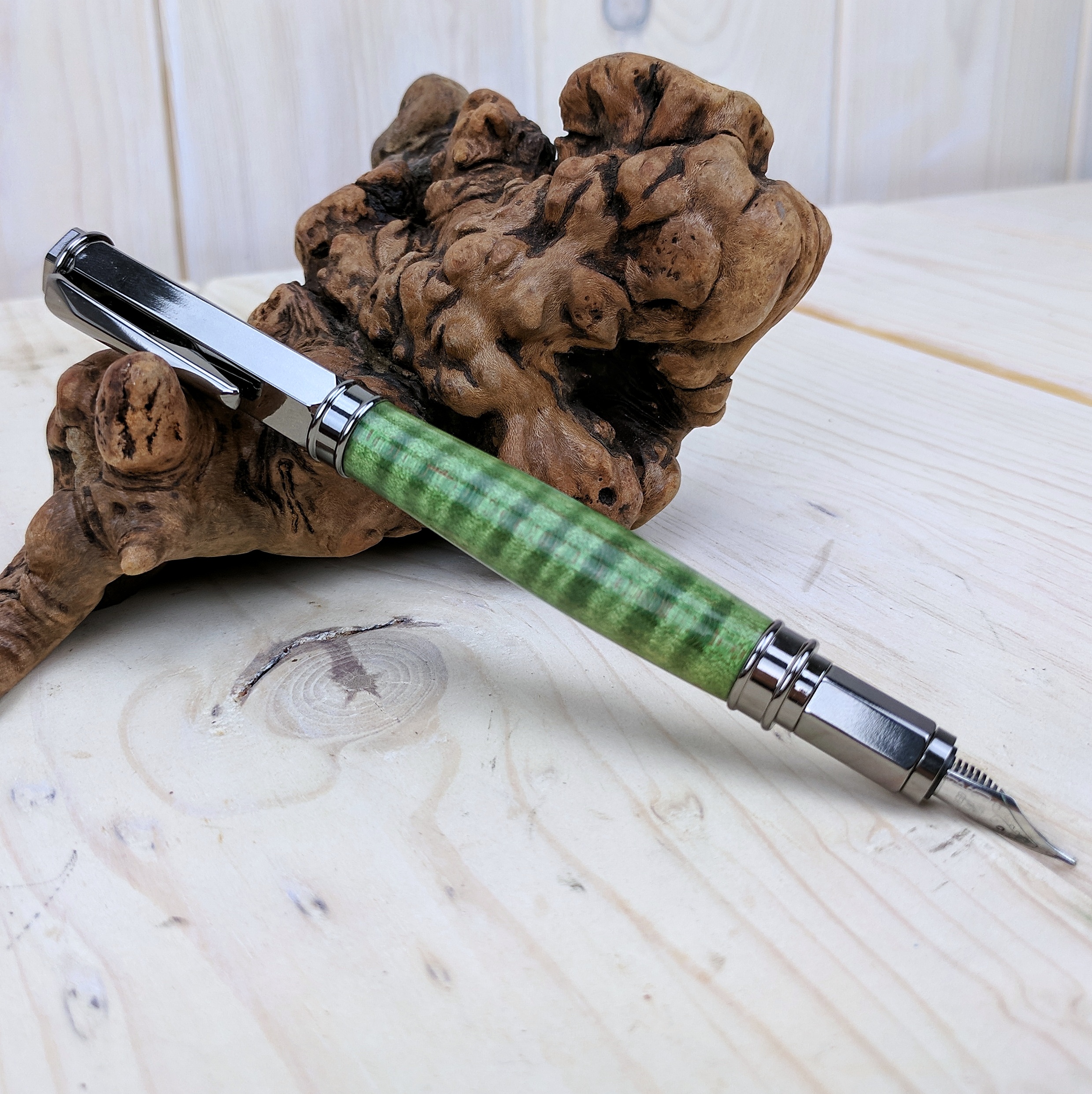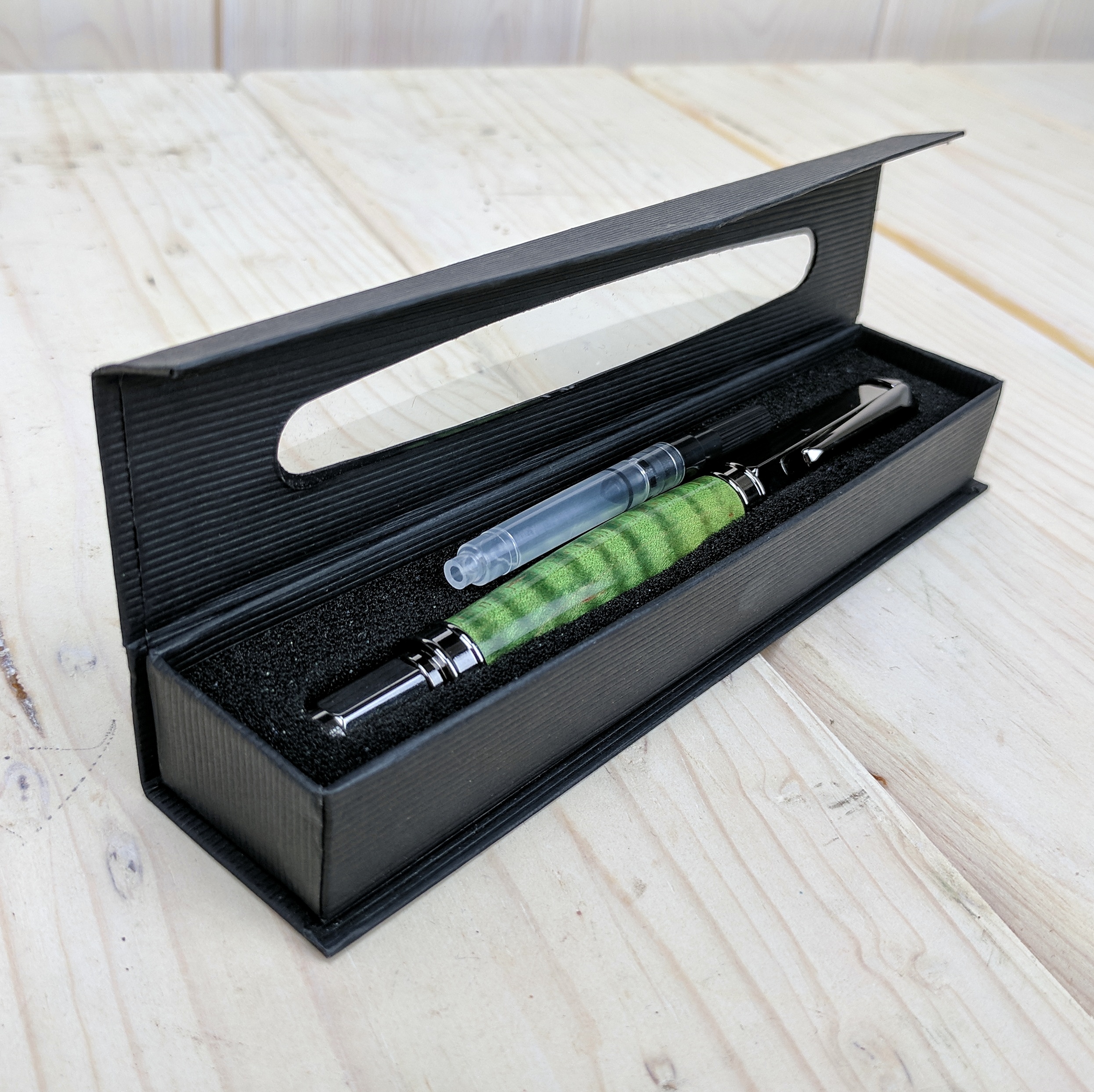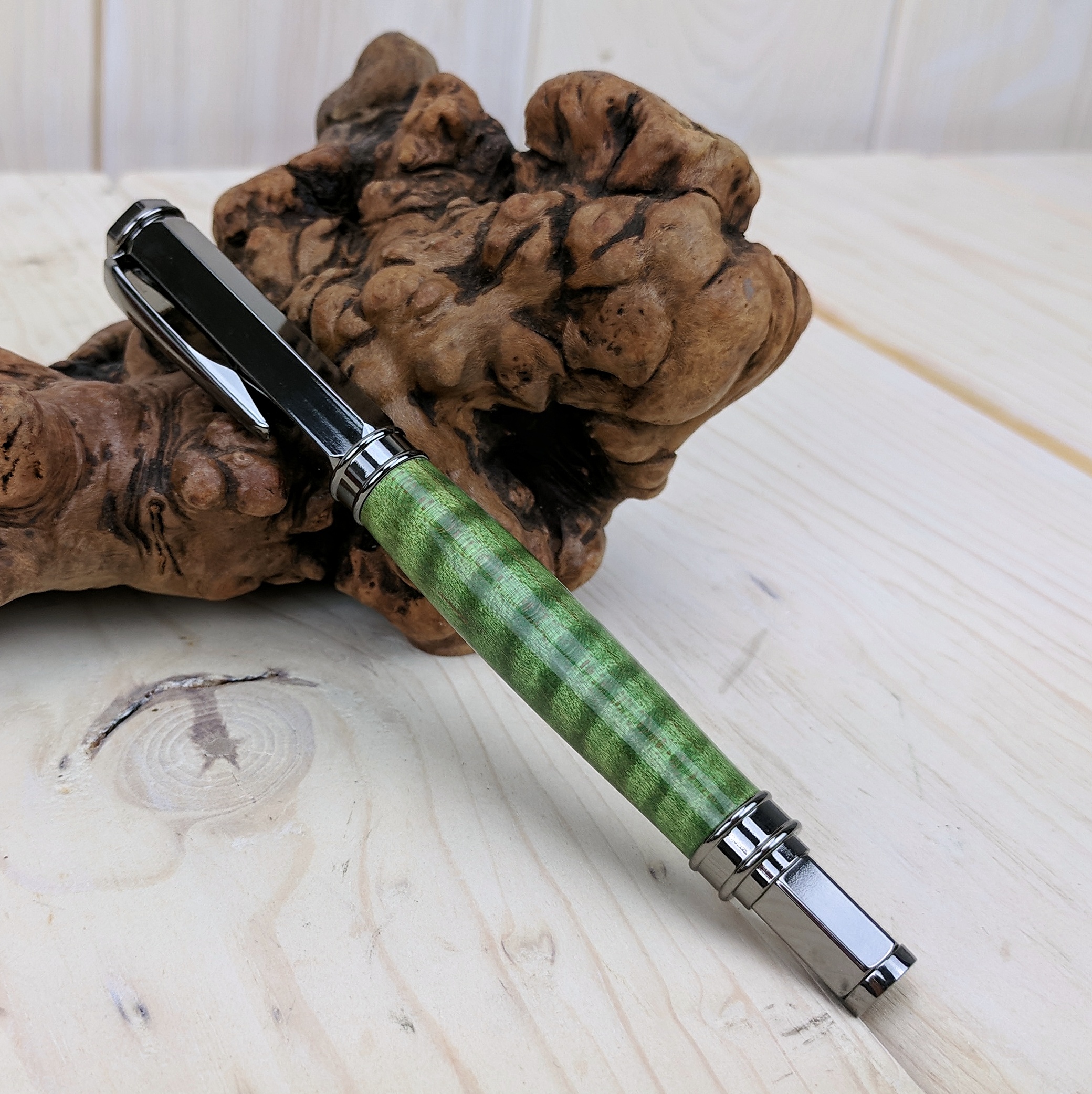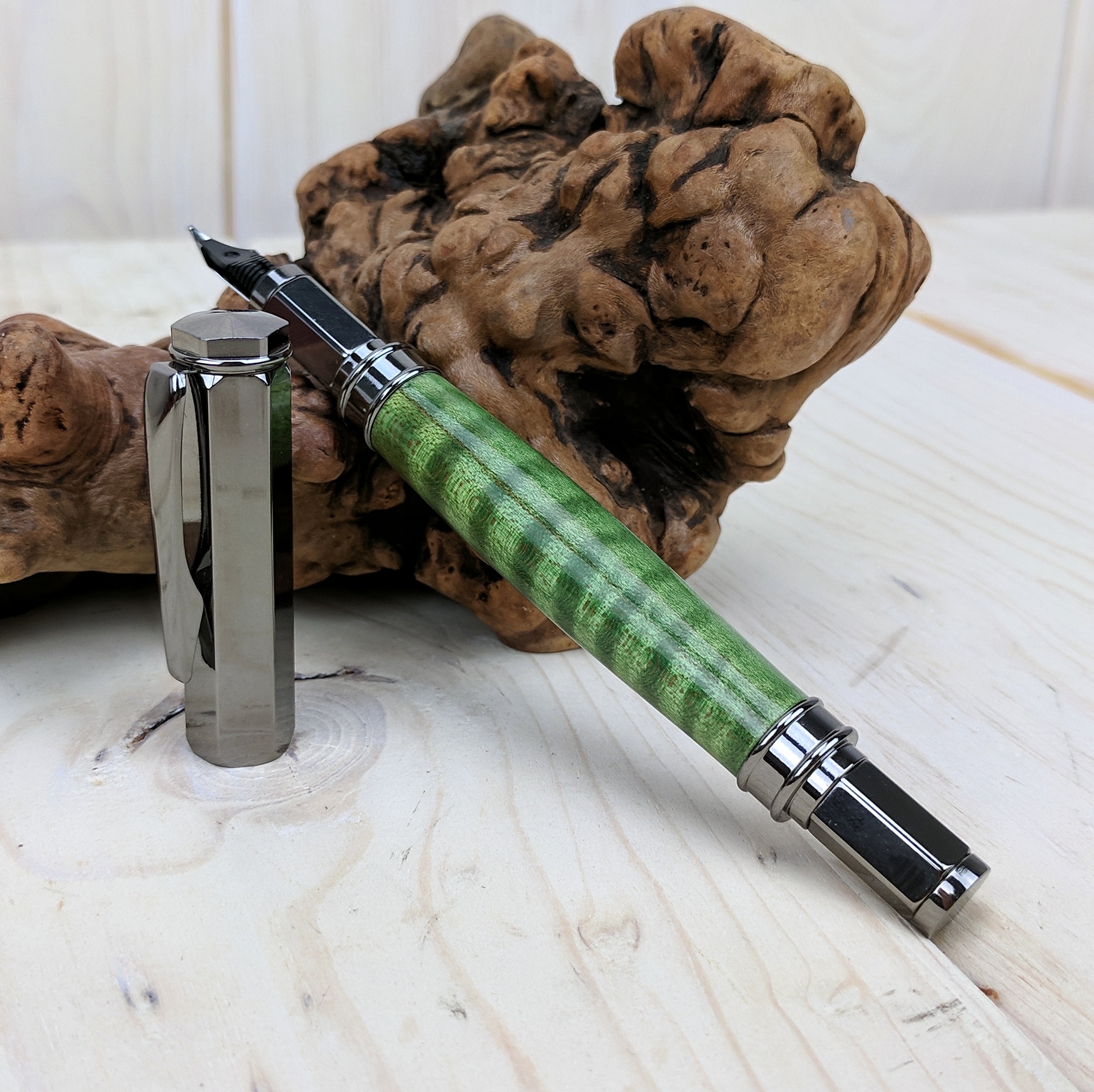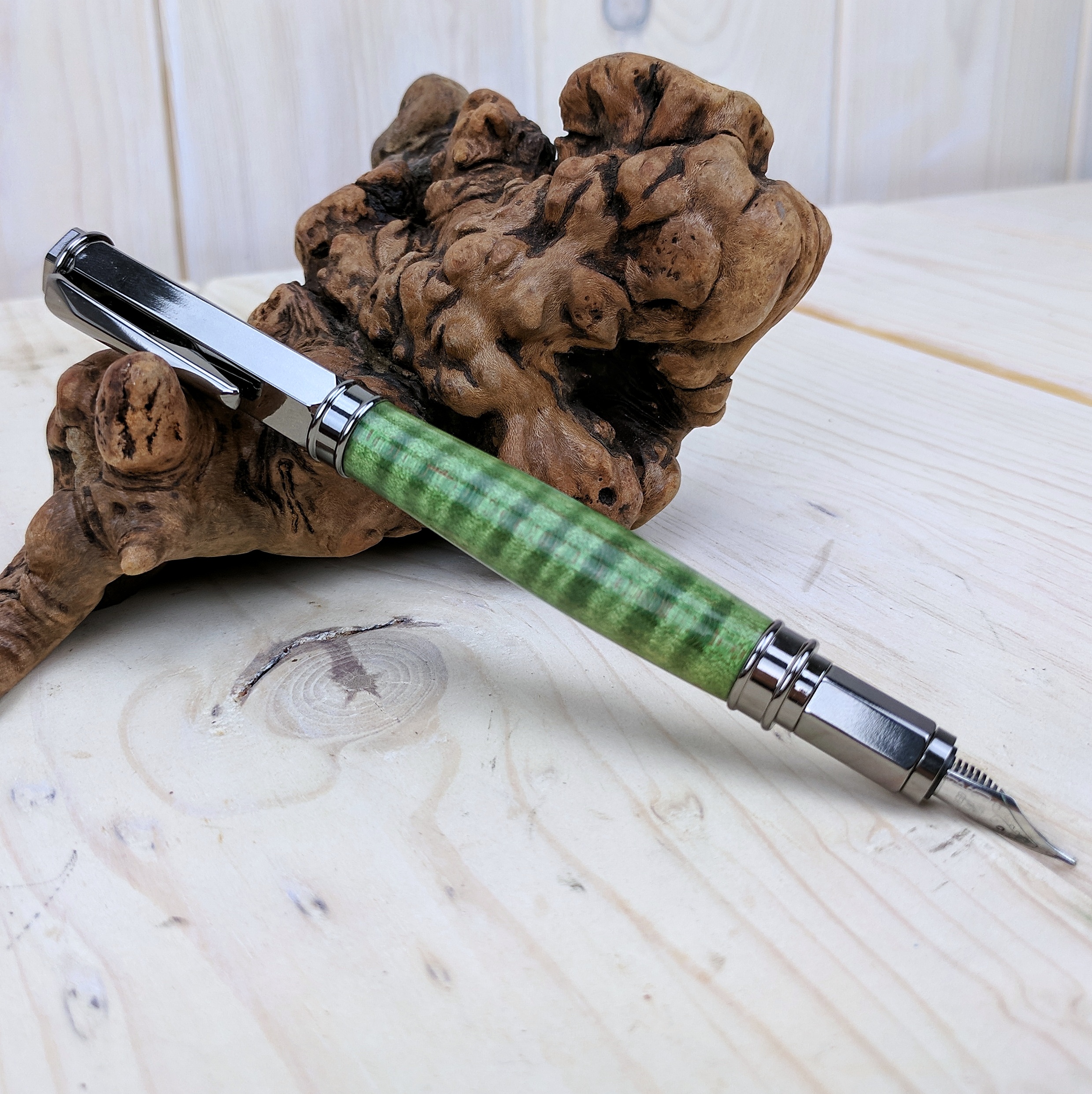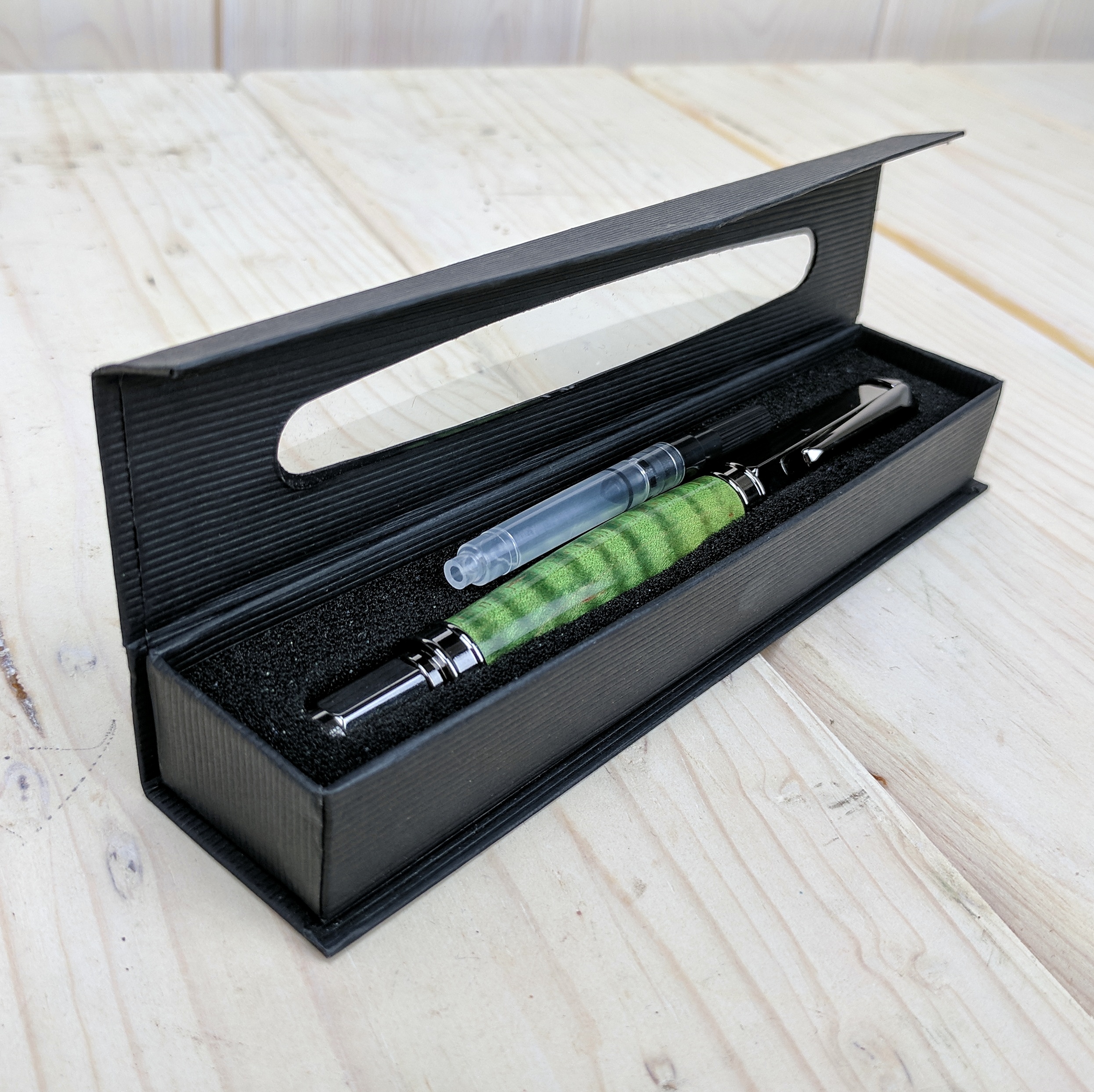 Gunmetal Vertex - Green Curly Maple Fountain Pen
With it's sleek, faceted Gun Metal plated design this pen is a winner. But what makes this pen truly mesmerizing is it's unique magnetic cap. The cap easily posts magnetically onto the nib and back of the pen without the use of threads. Includes a premium Iridium nib, ink cartridge and an ink pump if you'd prefer to use that.
The barrel of the pen is hand turned and sculpted out of a curly maple blank I stabilized and dyed green; the curl of the maple almost looks holographic in person and is sure to be a conversation starter! This is a beautiful fountain pen and is a pleasure to write with. The wood is finished with a clear CA finish which is the ultimate finish in durability giving it a flawless, glass like finish! The metal components have a durable gunmetal finish.
Unlike commercially produced wooden pens, I hand-turned this on a lathe then shaped, sanded, polished, finished and waxed it. The pen is equipped with extremely durable, long-lasting components and a finish that will last a lifetime of use.
This pen will ship gift ready in the protective box shown.