Pewter Fly Fishing - Blue Birdseye Maple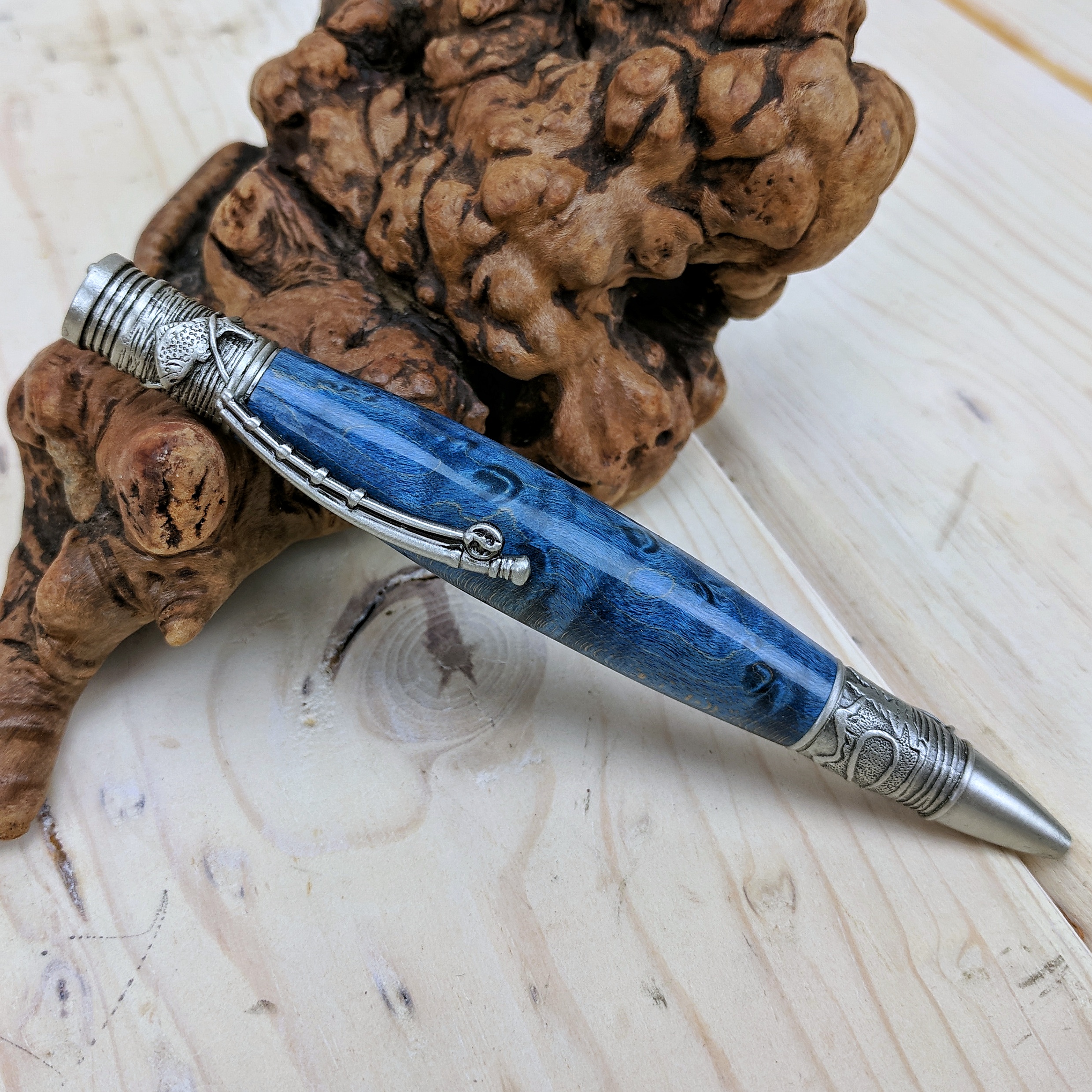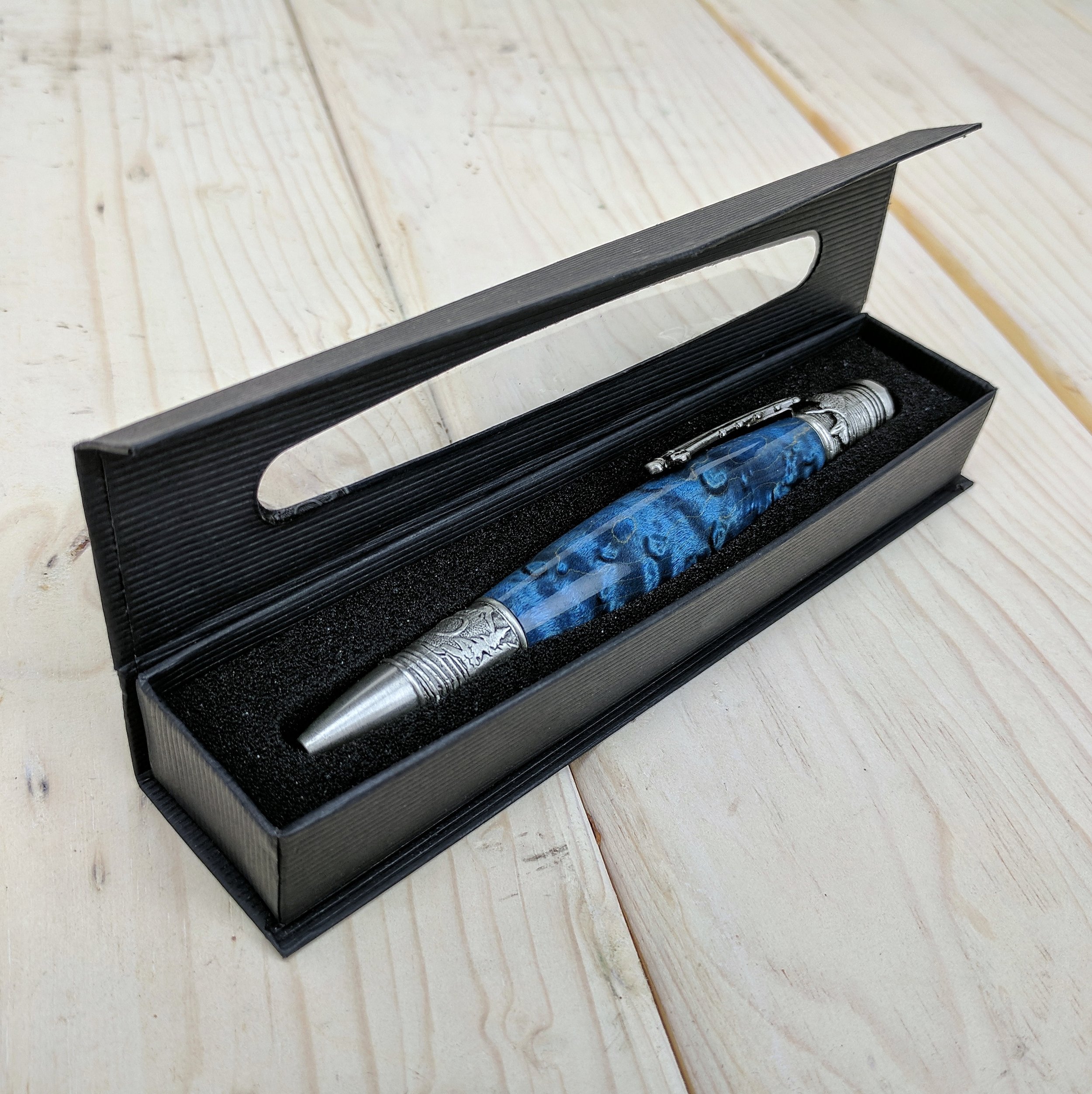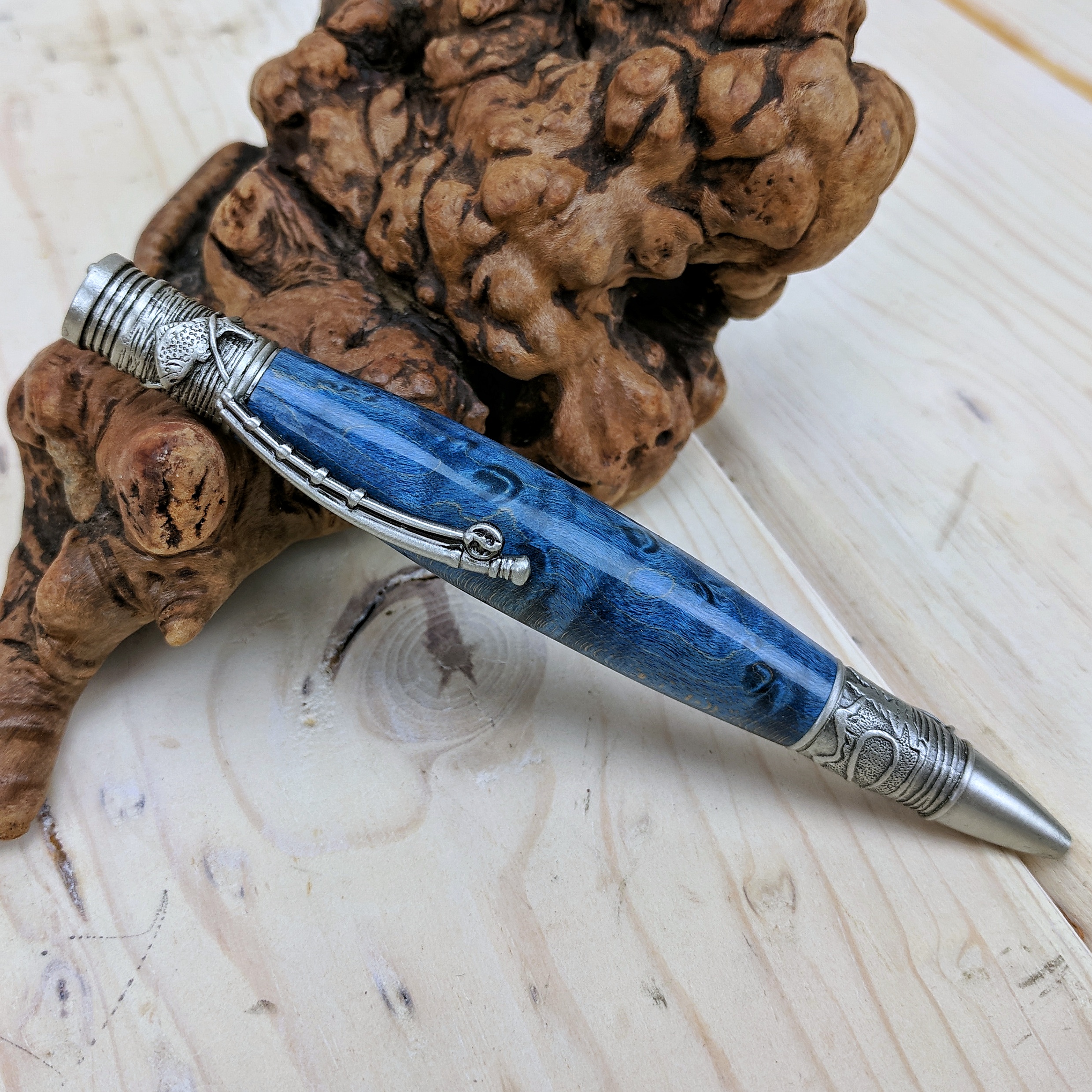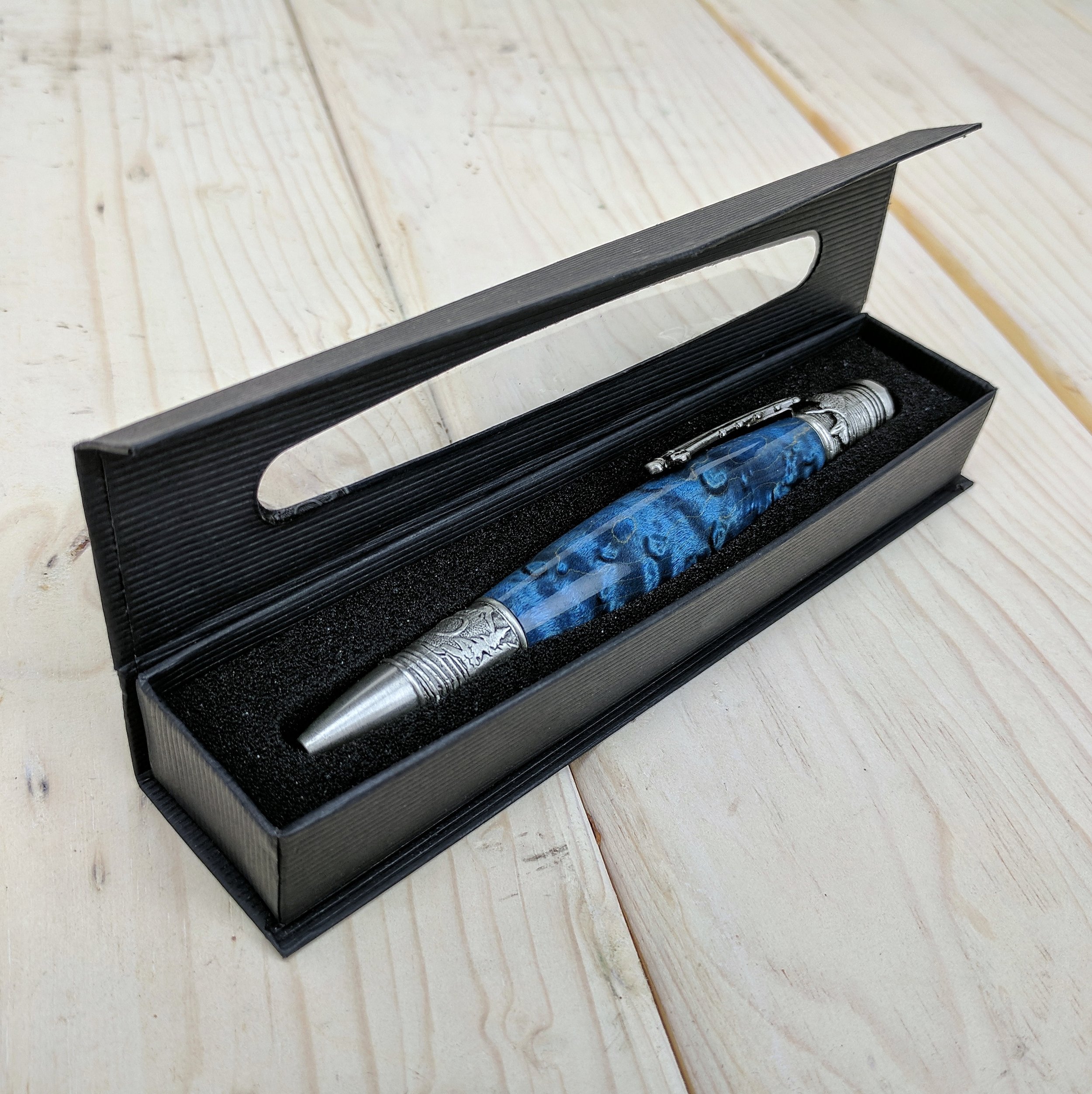 Pewter Fly Fishing - Blue Birdseye Maple
The barrel of the pen is hand turned and sculpted out of a birdseye maple blank I stabilized and dyed blue! This twist ballpoint pen is sure to be loved by any fisherman and has some amazing detail sculpted into the pen kit. The wood is finished with a clear CA finish which is the ultimate finish in durability giving it a flawless, glass like finish! The metal components have a durable antique pewter finish.
Unlike commercially produced wooden pens, I hand-turned this on a lathe then shaped, sanded, polished, finished and waxed it. The pen is equipped with extremely durable, long-lasting components and a finish that will last a lifetime of use.
This pen will ship gift ready in the protective box shown.