RAW Stainless Steel - Honey Locust Burl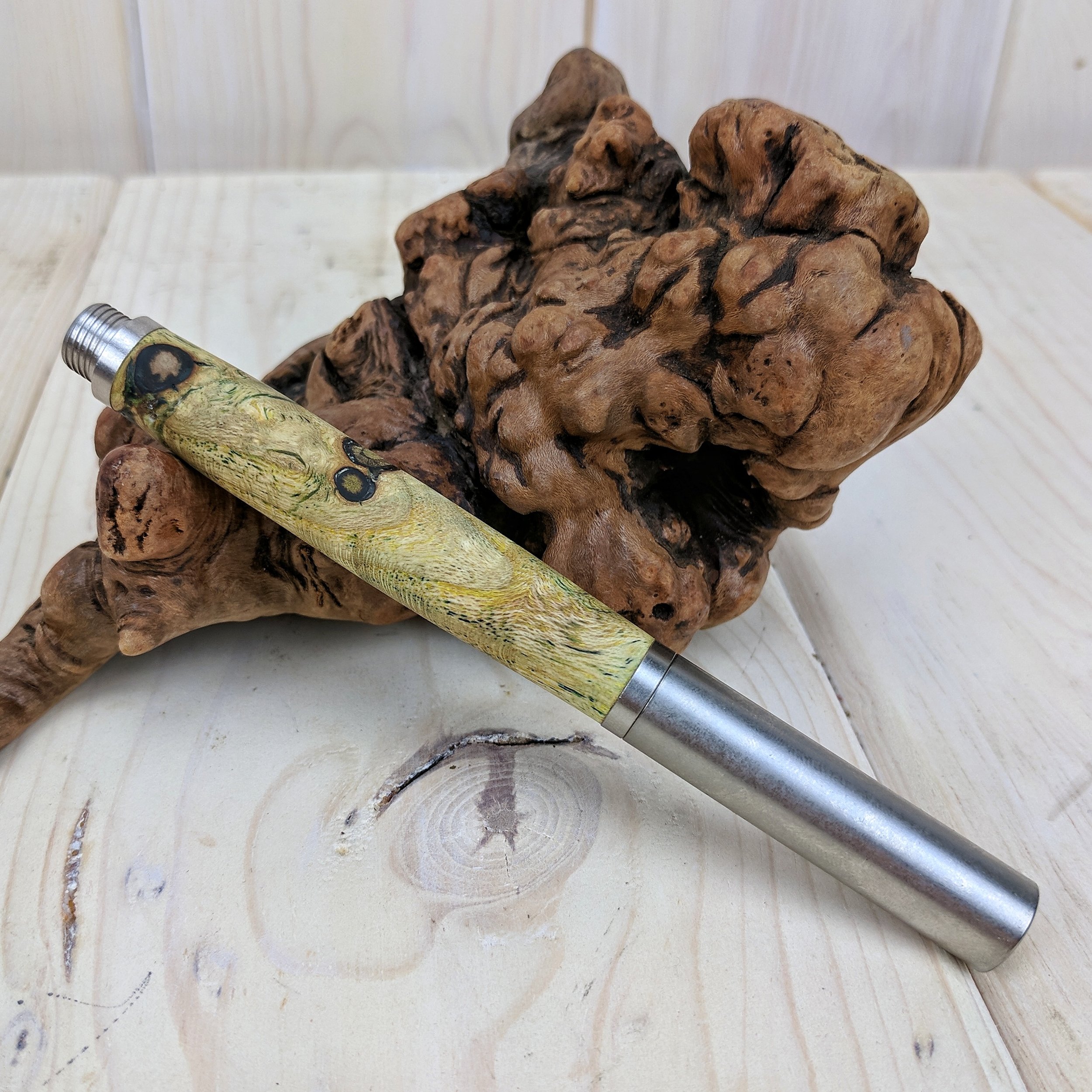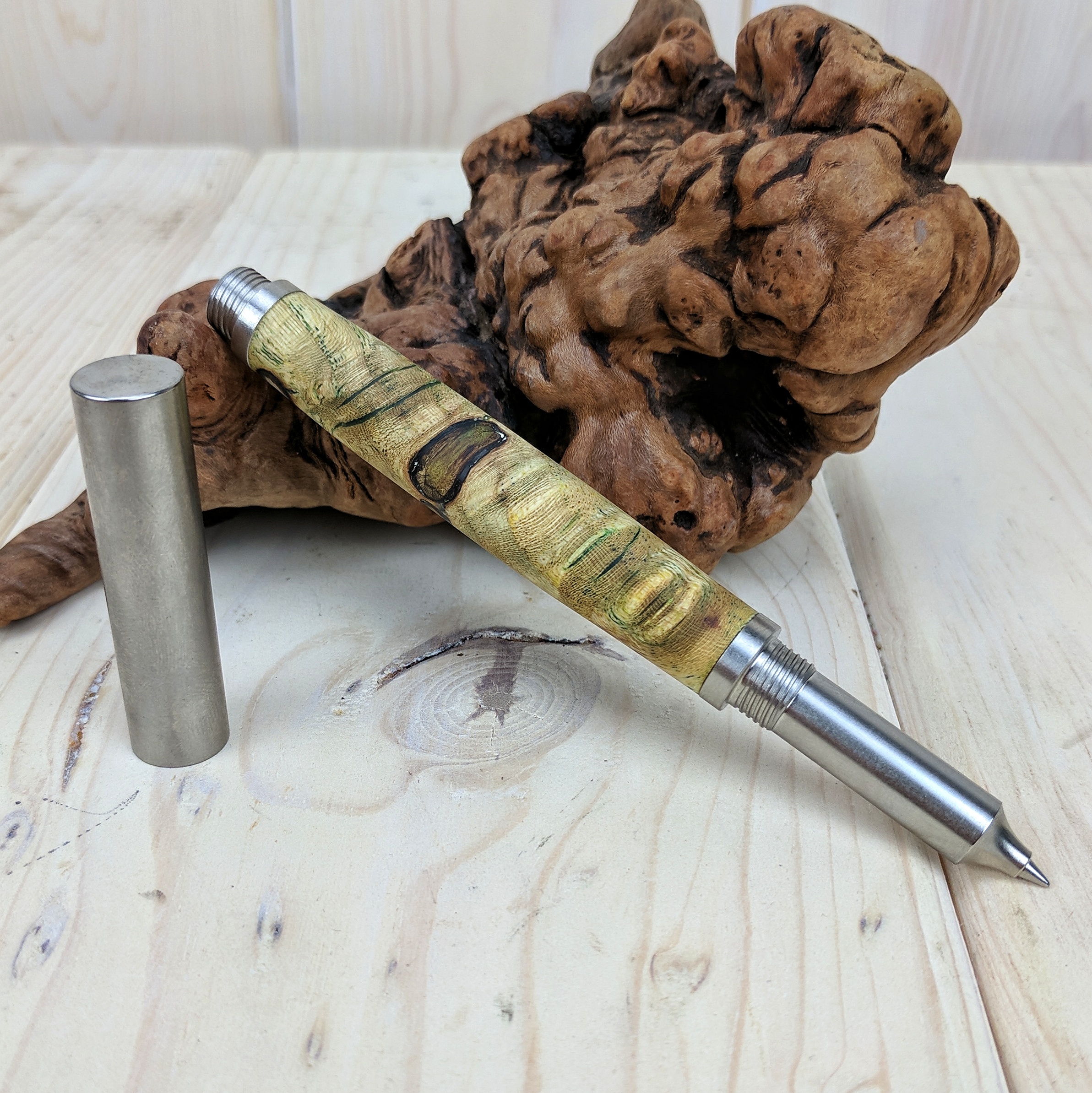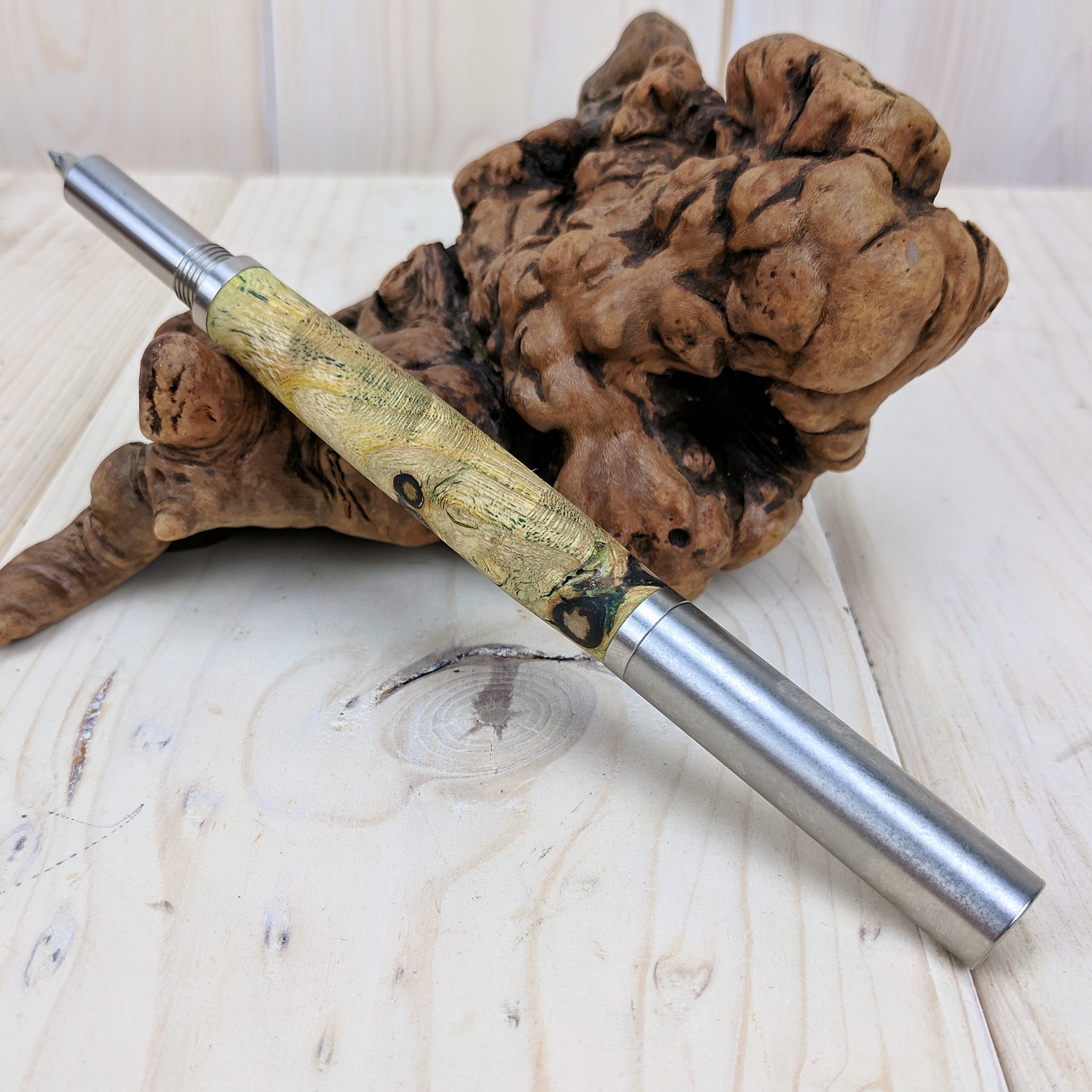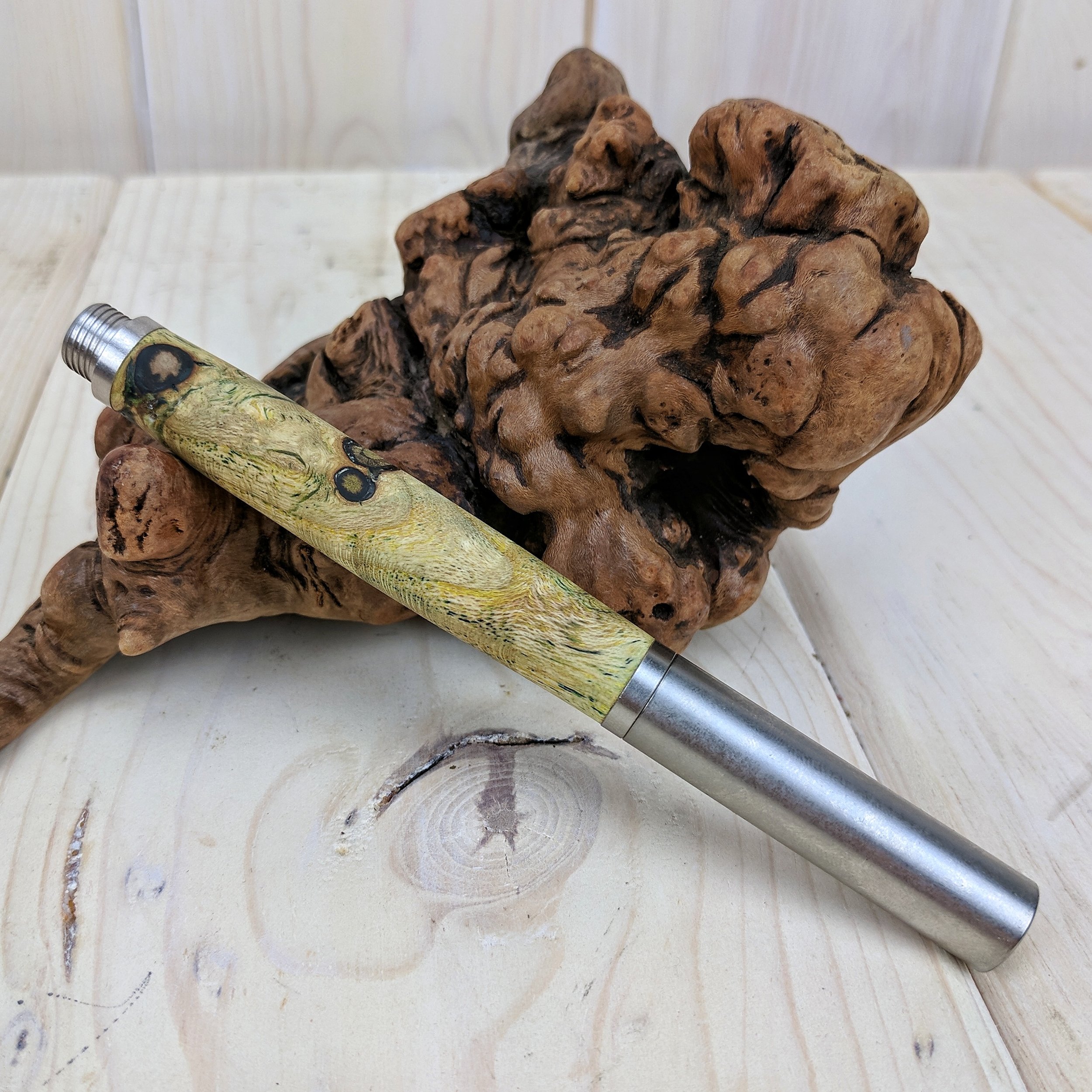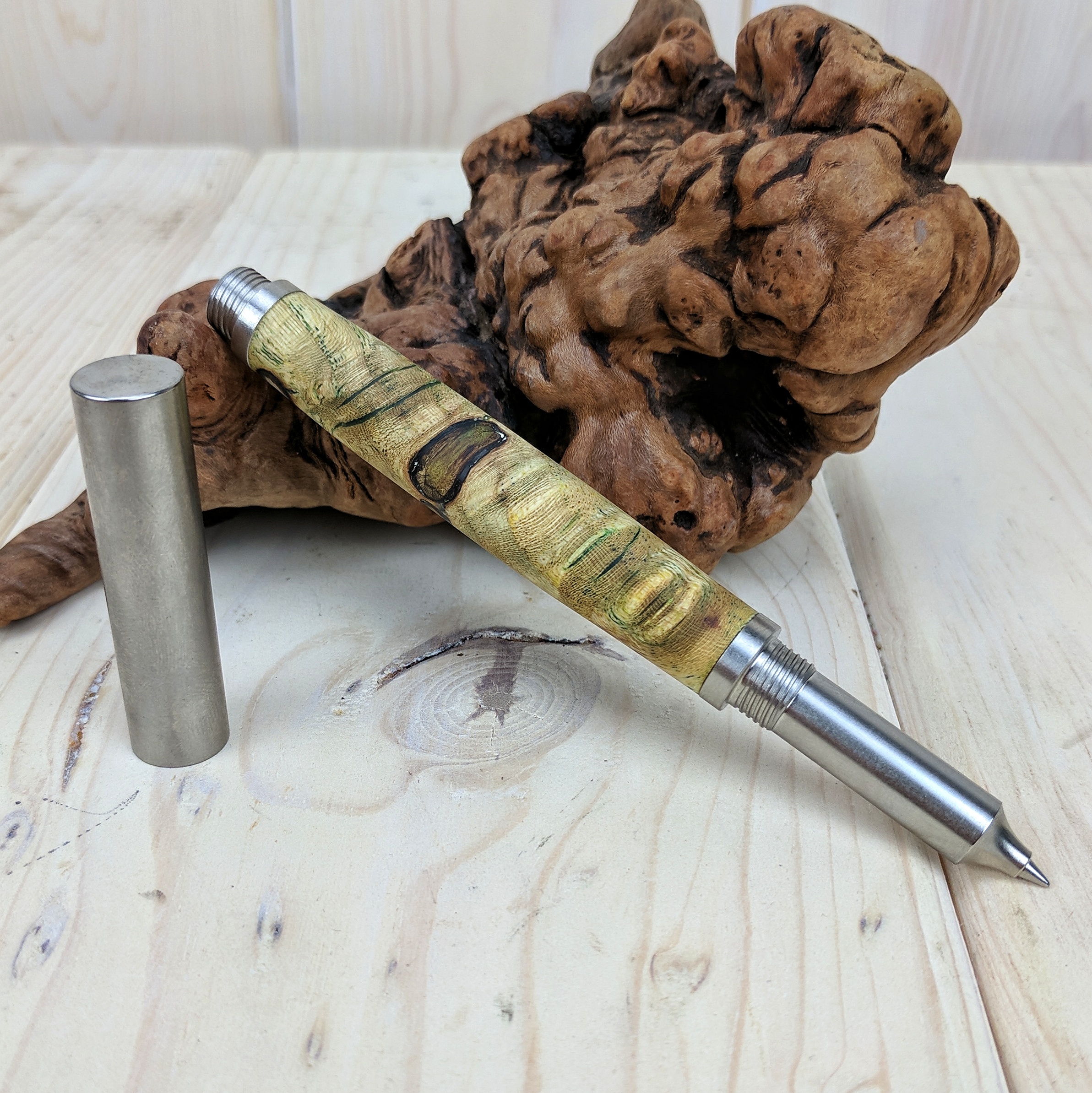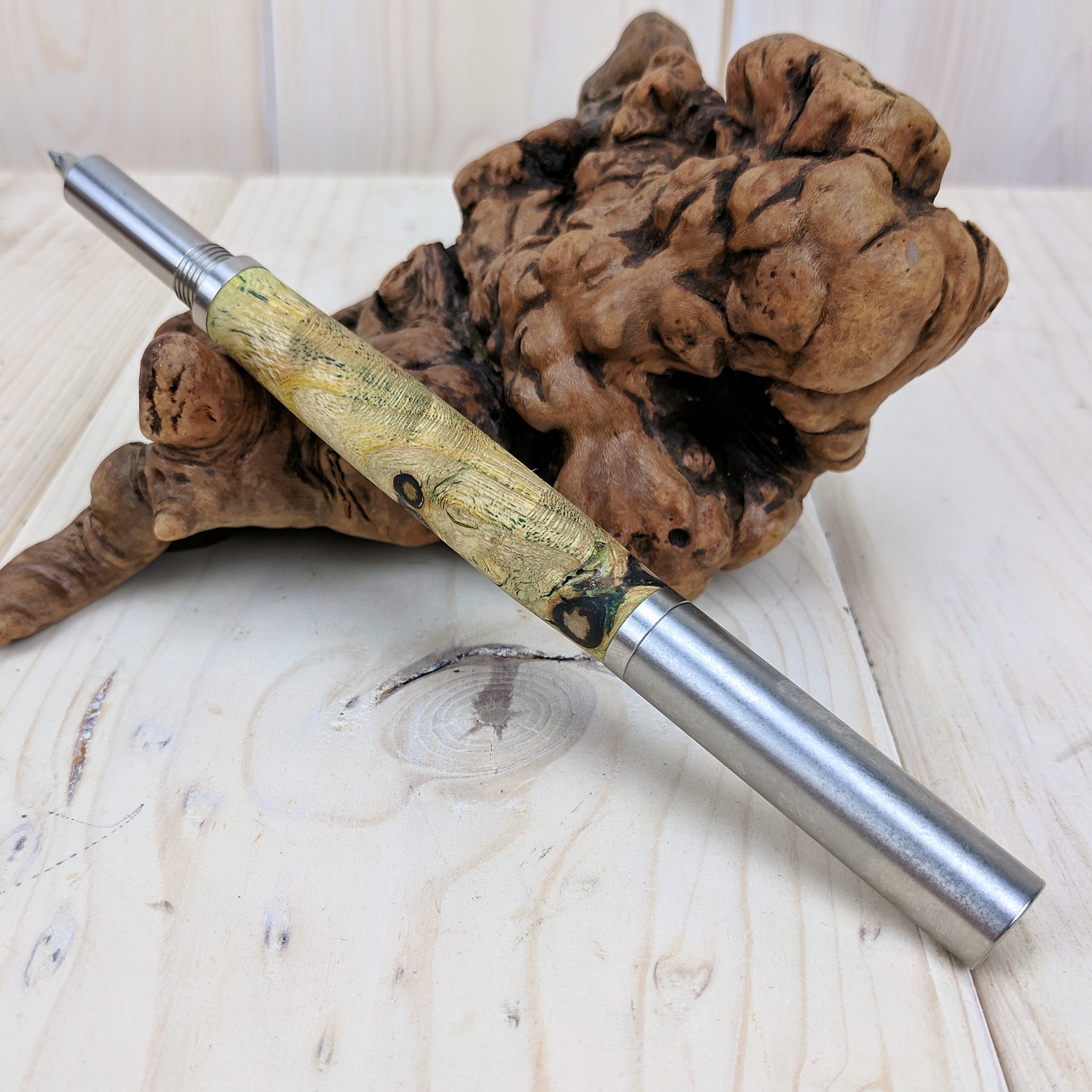 RAW Stainless Steel - Honey Locust Burl
This is a Rollerball pen, and if you haven't had the pleasure of using one, they write incredibly smoothly. The barrel of the pen is hand turned and sculpted out of a honey locust burl blank I stabilized with green dye. The wood is finished with several coats of orange oil and beeswax giving this pen a beautiful matte finish which really shows off the character of the wood! The metal components are made entirely of solid stainless steel.
Unlike commercially produced wooden pens, I hand-turned this on a lathe then shaped, sanded, polished, finished and waxed it. The pen is equipped with extremely durable, long-lasting components.
This pen will ship gift ready in the protective box shown.