Ridgid R4512 Dado Zero Clearance Insert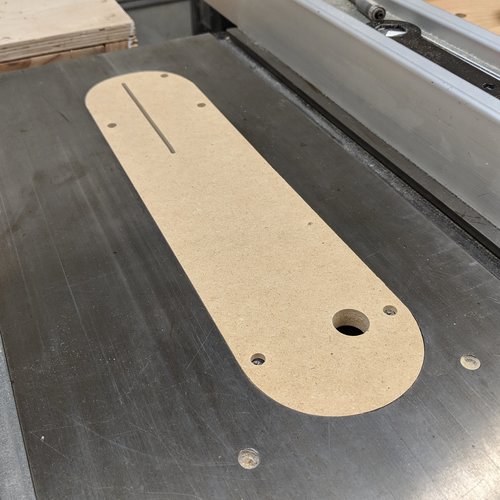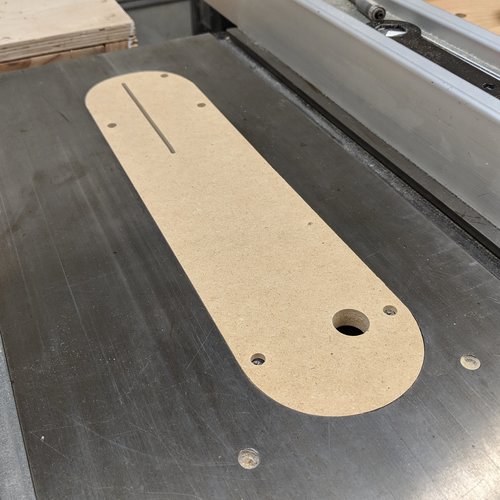 Ridgid R4512 Dado Zero Clearance Insert
Get your dado zero clearance insert for the Ridgid R4512 table saw for $25 including shipping to the USA. *Please note - Ridgid modified the throat plate opening slightly from year to year of manufacturing. I am doing my best to make a design that fits all saws, but some modification may be necessary (light hand sanding around edges for a perfect fit). If for some reason it does not fit your saw at all, do not worry, I will make the necessary changes and will make sure we get an insert that fits. If you're not interested in this please wait until I get all of the design details ironed out. Thank you for your patience!
If you're like me the stock throat plate is one of the things you dislike most about the saw. This zero clearance insert fixes that. It will prevent offcuts from jamming up the dust collection and give you cleaner tearout free cuts! This is made from 1/2" MDF, please note, there is still a tiny bit of flex in it, contact me on Instagram @gotwoodwrkshop and I can show you how much there is, but it is much much improved over the stock throatplate. It will come with a through pocket for the riving knife and a pocket for the blade that is not cut all the way through. You will take your fence, move it over the insert to hold it down and slowly raise the blade through the insert to create your zero clearance.
Shipping is free within the USA. Please allow 1-2 weeks for your order to be made and delivered. As I said, this is my first real production run, but I will do my best to get them out to you as soon as possible.
If you have any questions, don't hesitate to contact me at matt@gotwoodworkshop.com or on Instagram at @gotwoodwrkshop