Shock Absorber - Cocobolo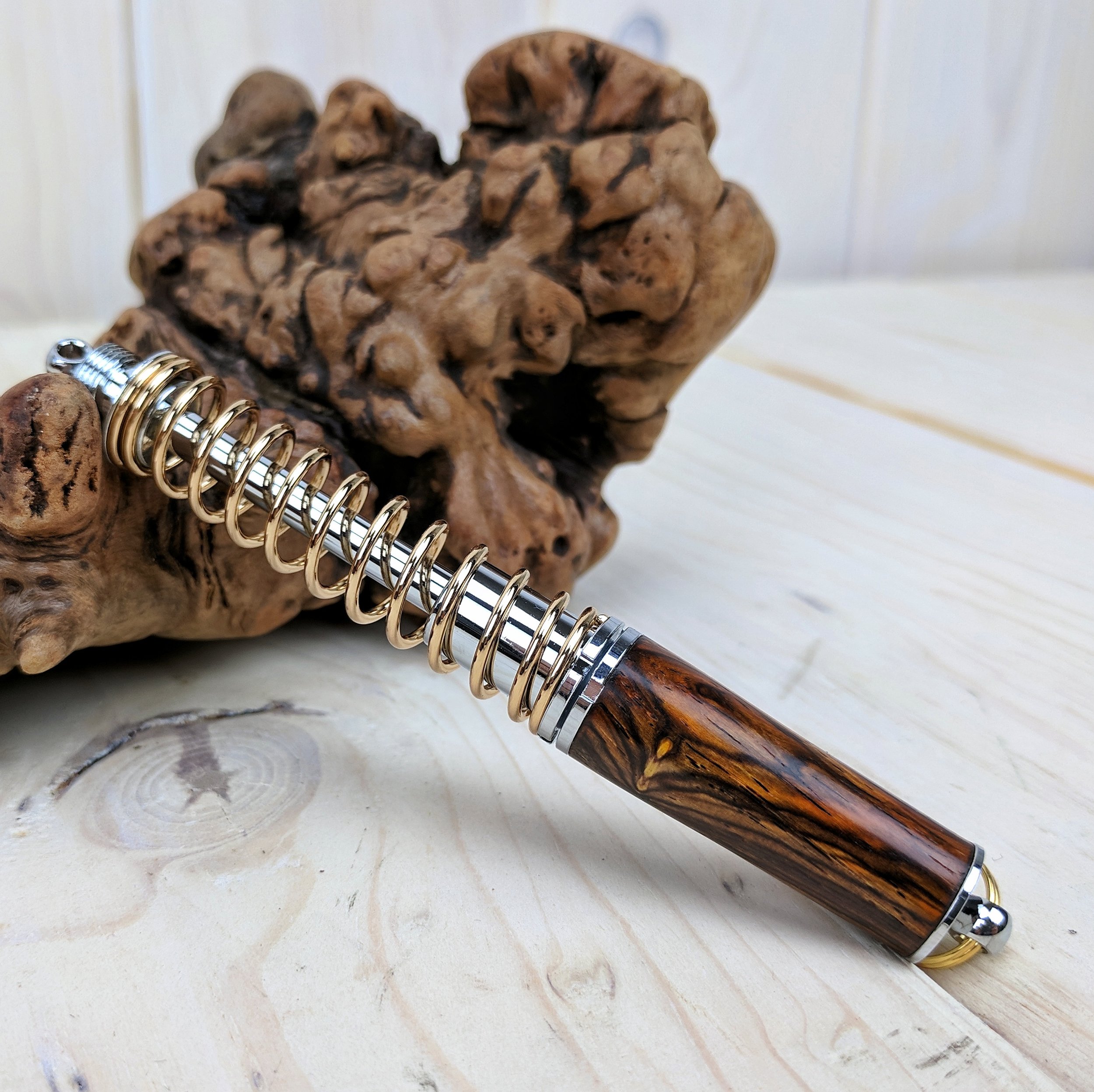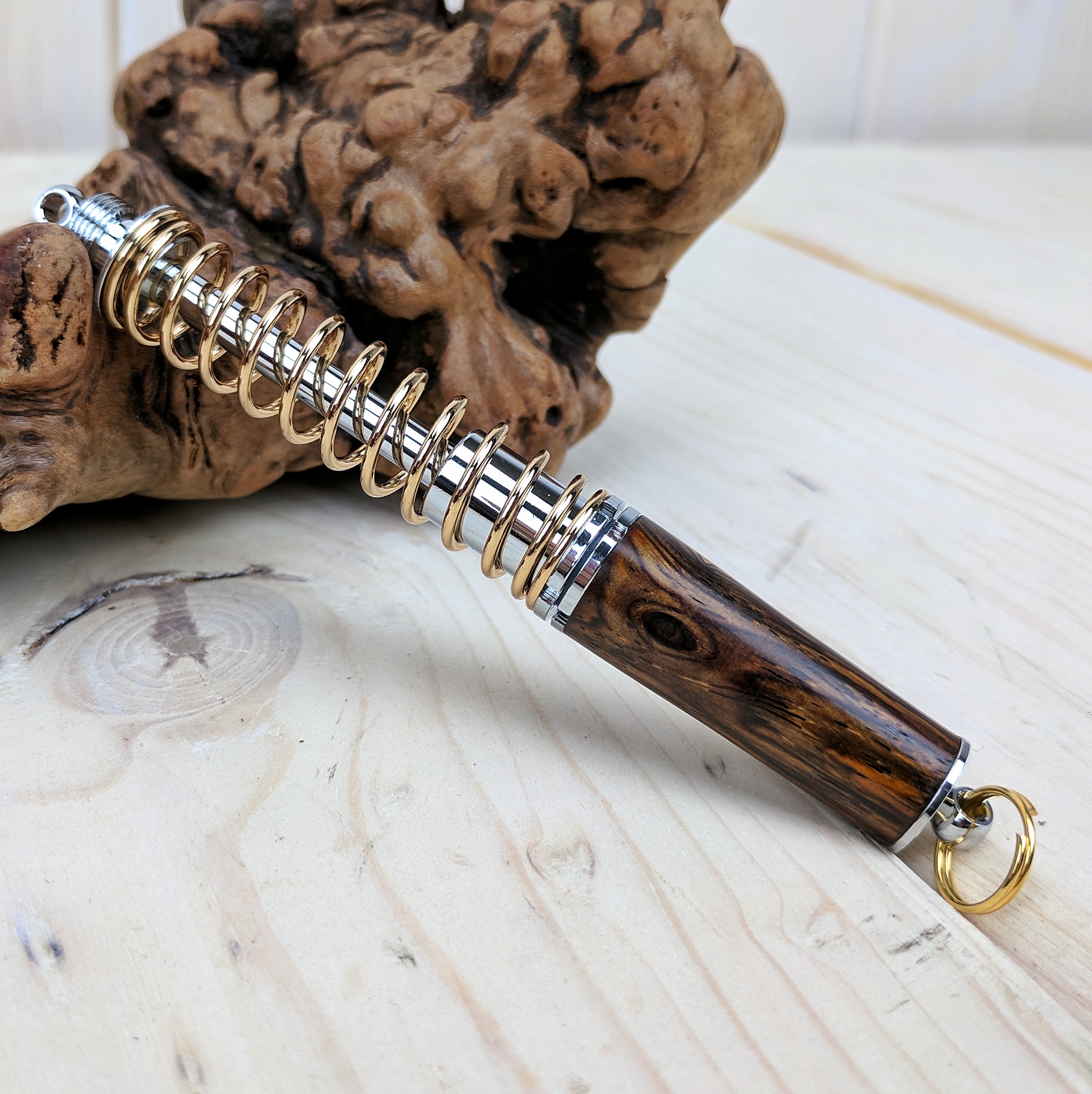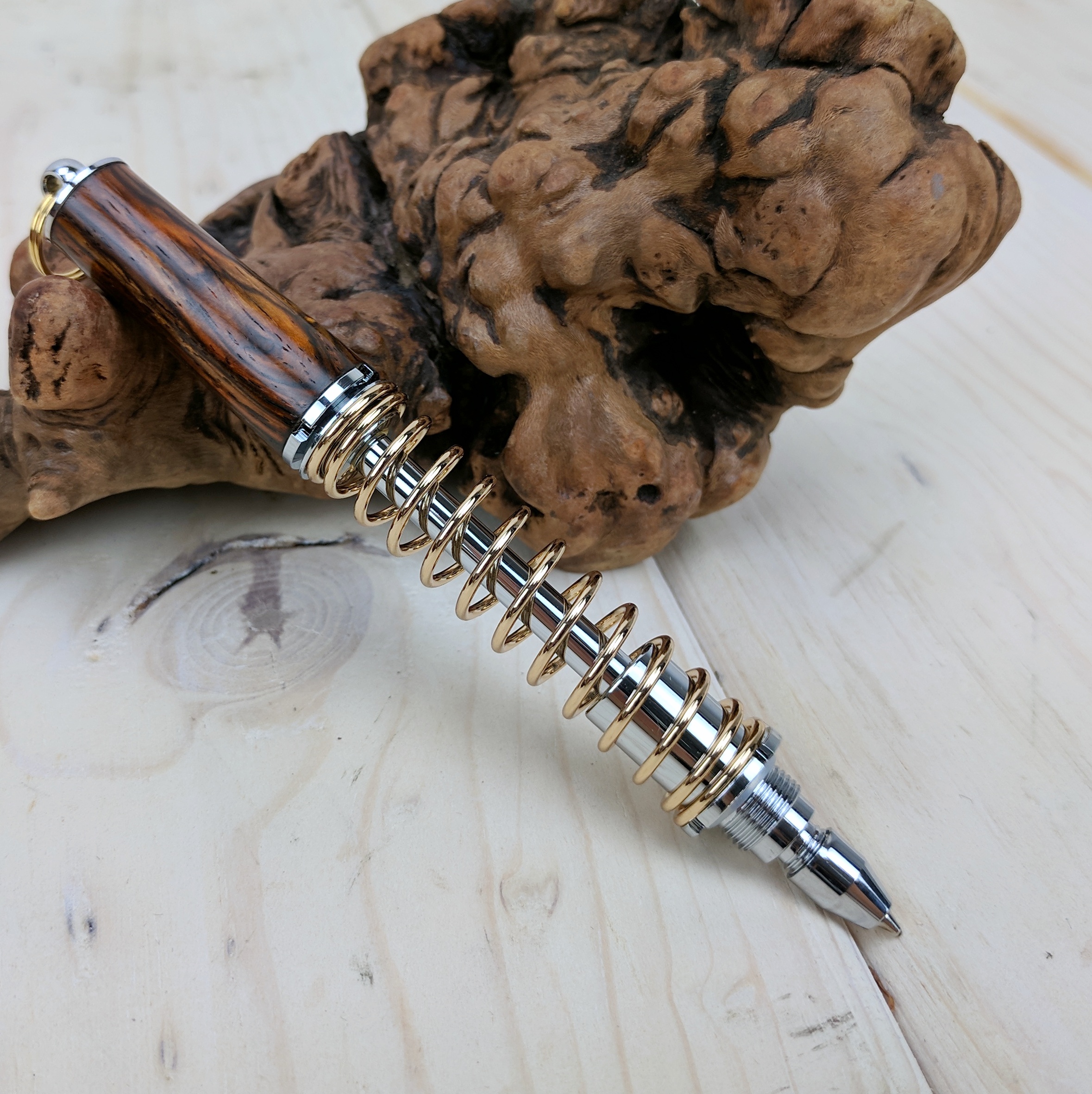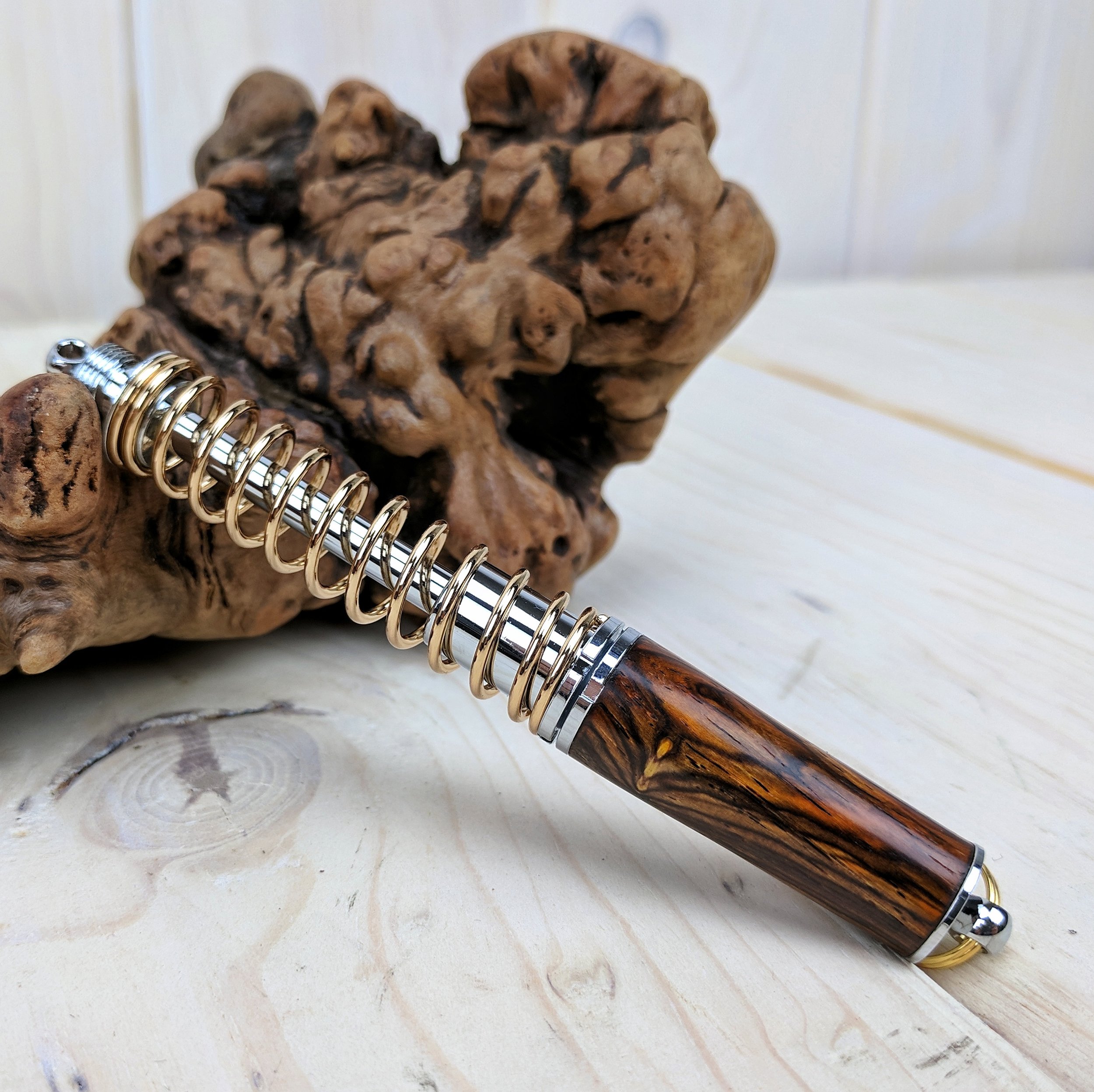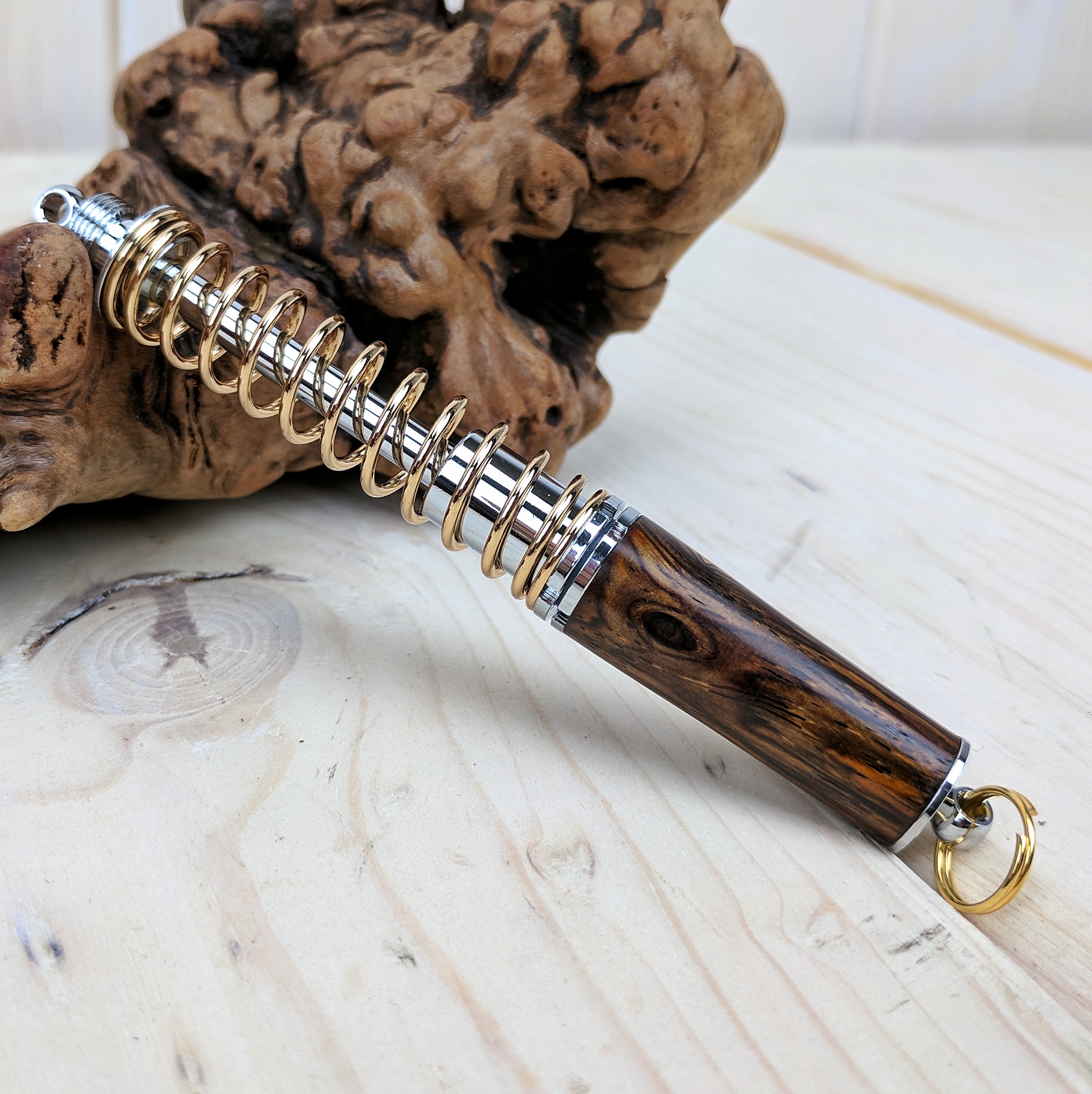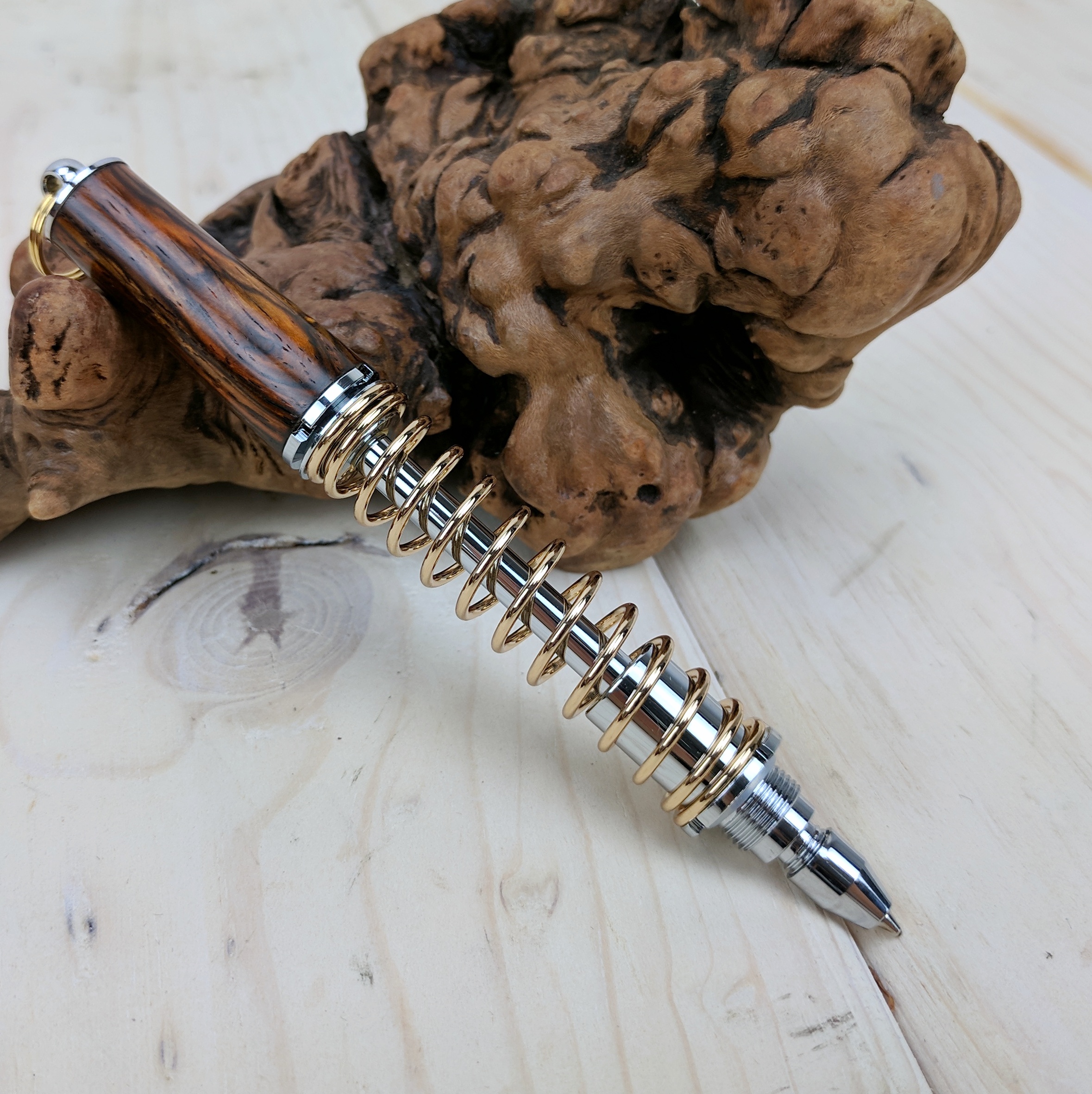 Shock Absorber - Cocobolo
Here's a classy gift that will be appreciated by any car or motorcycle enthusiast. Modeled and functioning like an actual shock absorber with a heavy-duty spring that actually articulates on the shaft of the pen for ultimate authenticity, this pen is a real conversation starter.
The Cocobolo wood is finished with a durable shellac based finish! The metal components have a gold and chrome finish.
Unlike commercially produced wooden pens, I hand-turned this on a lathe then shaped, sanded, polished, finished and waxed it. The pen is equipped with durable, long-lasting components and a finish that will last a lifetime of use.
This pen will ship gift ready in the protective box shown.